It is a fact that the no contract cell phone plans are on the rise these days. For those of you who don't know, these plans are also referred to as prepaid plans. With the passage of time, more and more people have started to realize that they do not need to be bound to specific contracts. It should be noted that a number of leading companies in USA offer these plans including: AT&T, Sprint, T-Mobile and some others. There are also a number of carriers you might have never heard about. Some of them offer much cheaper and greater plans in comparison to the leading companies. Here are the 5 cheapest mobile phone plans.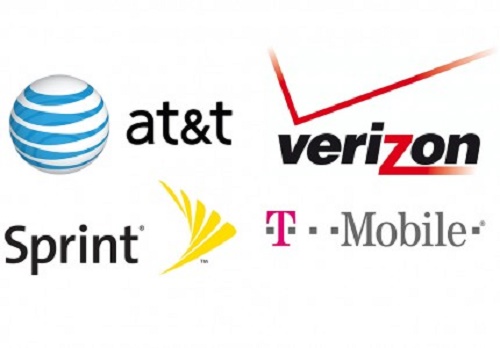 Image Source: blog.peertransfer.com
5. ChitChat Mobile
This company offers 250 minutes, unlimited amount of texts and a lot more only for $ 9.99. In terms of the data plans, you can get unlimited data for $ 35. The data plans start from $ 3 and continue till the unlimited cap amounts. Moreover, the company sells a number of used Sprint cell phones are quite cheap rates.
4. Consumer Cellular
The company focuses on offering mainly rural coverage through the assistance of AT&T. The plans offered by the company have been designed for users who desire comfort and quality. The monthly $ 10 plan offered by them includes no free minutes. It is clear that users do not make a lot of calls should make use of these plans. The next package can be availed for $ 15 for enjoying 200 free minutes. The best package in this regard can be availed for $ 60 with 5000 free minutes. Unlimited text messaging can be utilized for $ 60.
3. FreedomPop
It is the country's truly useful and free monthly service. It offers 200 free minutes, 500 texts and about 500 MBs of data all at $ 7.99 per month. The company is not offering any picture messaging yet and the calls do not go through the Sprint network. Keeping these catches in mind at the time of signing up for this network.
2. Giv Mobile
It runs using the T Mobile Network. It currently offers only two plans, both of which are unlimited. For unlimited voice and text with 250 MB data, the charges are $ 40 per month. For 2GBs of data with unlimited voice and text, the charges are $ 50.
1. H2O Wireless
It runs using the national network and infrastructure of AT&T. There are a number of minute plans that range from $ 10, $ 20 to $ 100. There are also plans that come with unlimited voice and text. For the $ 30 plan, you can get 50 MBs of data, for $ 40 you can avail 500 MBs and for $ 50 you can get 1Gbs of data all with unlimited voice and text.