Not so long ago, you might have never think about the budget tablets. This is because most of us believe that buying a tablet is not conducive and affordable for everyone. In other words, there are only a fine individuals who can afford to buy these gadgets. Well, things have changed now. There are a number of budget tablets in the market which you avail in an affordable price range. In fact, giving you some awesome ideas about cheap stuff is what this website is all about. Before you buy just any budge tablet, it is best if you consider a number of factors. Firstly, you will need to focus on the quality of the product being offered. When I mean cheap, I do not mean that you should opt for just any low quality gadget.
The best companies in the world also offer cheap gadgets to compete with other companies. Yes, it is obvious that there will be some compromises in terms of the specs, but why should you care if the ram is a few MBs lesser. You should only focus on the fact that the tablet fits in well with your specific needs. It does not matter if a software or program opens up a few seconds later. All that matter is your budget and your needs. The same applies to the pixel density. You should learn to compromise a bit in terms of the visual quality of the display. Never prefer to waste all your savings just on buying an expensive tablet. After all, no matter how much money you might spend, there is always a probability that the gadget might get damaged or in the worst case-stolen. The last factor you need to consider is the customer support the company is offering. If you buy a tablet device from a company that offers no sort of customer assistance, then it is clear that you are being foolish. Always go for a reasonable price tag and a good company name.
With these things in mind, here is a list of the top 5 best and cheapest budget tablets 2013.
5. Amazon Kindle Fire HD
It is not the best 7 inches tablet that was launched in 2012, but it is really affordable. It costs for about £ 159. However, there is a drawback that you are locked into the amazon world, which is really limited in comparison to Google Play. It is something which the company should think about keeping in view the preference for the android platforms.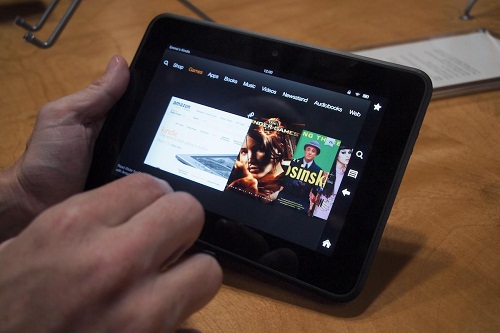 Image Source: http://www.digitaltrends.com
4. Acer Iconia A1-£149 for WIFI and £ 209 for 3G
Acer Iconia A1 is one of those tablets that are competing pretty strong in the competition mix. It really has the specs and features that give the best value for you money. So if you are quite into social networking and online video surfing, Iconia A1 is indeed an affordable choice for you.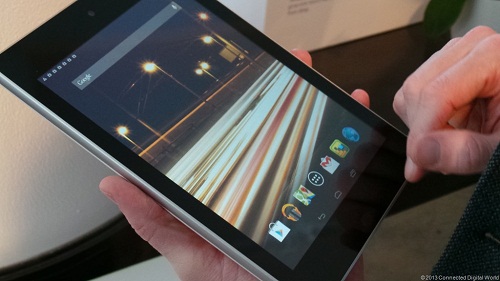 Image Source: http://connecteddigitalworld.com
3. Barnes & Noble Nook HD-£159
There have been no hardware faults in the device, but a wide software choice is somewhat lacking. It is best suited for those who love easy-to-go options and features. Moreover, its speed is also reasonable so you will not need to worry about the regular lags. But if you do not want to lock into the Nook store, this might not be the right choice for you.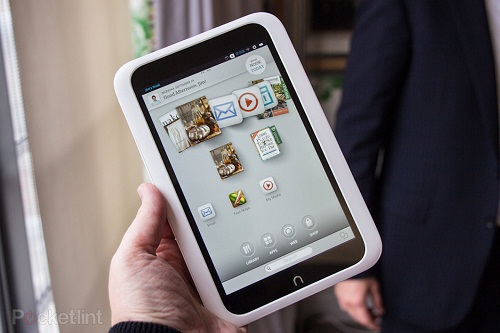 Image Source: http://techgyaani.com
2. Tesco Hudl-£119
Now here we have another budget tablet with an awesome design. The specs being offered are also greater than what can be expected in this price range. In addition, it also has a micro SD card slot. That's not all, as it also has a Micro-HDMI port.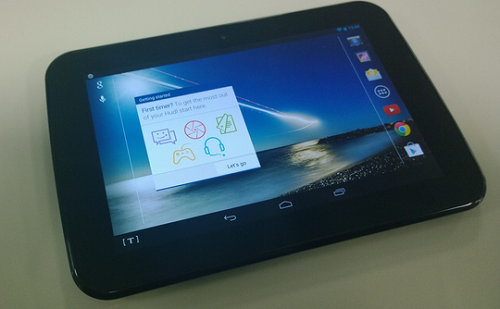 Image Source: http://www.theinquirer.net
1. Nexus 7-£ 199 for 32 GB
It might seem a big expensive to most of you, but trust me it has a lot more than you normally get in this price. The screen is exceptional and the design is unique, which is enough to justify the price tag. Although it does not have a micro SD card slot, but still it can be termed the best and cheapest budget tablet of 2013.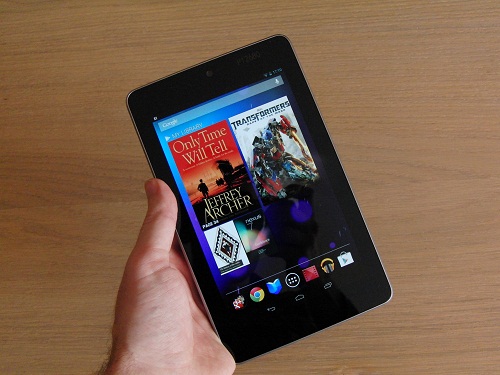 Image Source: www.pcadvisor.co.uk
If you have some other budget tablets in mind, feel free to share them with us.