Everyone wants to own a car these days. However, one's financial conditions might not always be positive, especially in the 21st century in which the world is being controlled by a few elites. This might sound weird, but it is a fact that your financial conditions are always in the control of some factors. But don't be let down, as this post is dedicated to bringing to light some of the cheapest cars in the world. You want a car but are a bit short on money? Well, this list will be helpful for you to own a car of your own without having to worry about any installments. The luxury and comfort of these cars might not be up to the mark, but you will surely be able to have a ride of your own. With this said, here are the 5 cheapest cars in the world which you can buy.
5. Tata Nano
The price of this car is about $ 3400. The production of this car was initiated by Tata, an Indian Company, to offer their customers something affordable and comfy. The top speed of this vehicle is about 60 MPH with an ability to deliver 33 HP. You will be able to enjoy 50 miles on a single gallon. Moreover, the design is also well suited for those who hate all forms of air pollution. So if you wish to buy this car, it is best that you get in touch with the company sales outlets.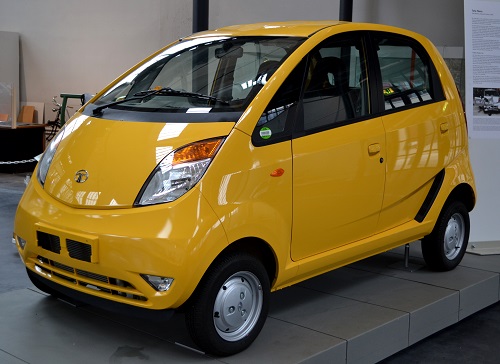 Image Source:en.wikipedia.org
4. Chery QQ
With a price tag of $ 4780, the Chery QQ is more like a hatch back car. The color together with the design of this car is best suited for those who love to have more in a low price rage. The car has been around for many years now due to which you will be able to buy in used form and at a much lower price range.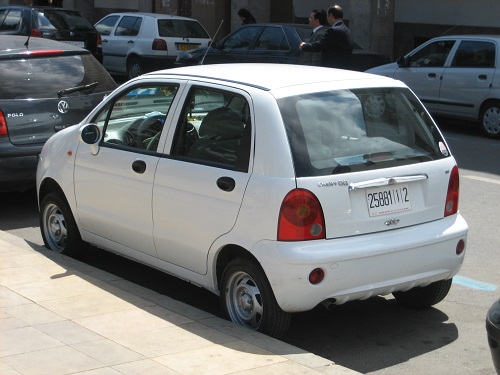 Image Source:pt.wikipedia.org
3. Maruti Suzuki Alto 800
With an optimal exterior design, high performance engine, a speed of 78 miles per hour and a lot more, the Alto 800 is really the best you can get in such a price range. The price for the vehicle now stands at about $ 5300. It also packs a 796 cc engine which is indeed known for its good performance. It is still one of the most favorite car models in India.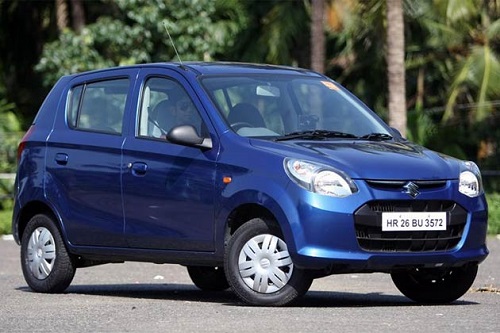 Image Source:ibnlive.in.com
2. Nissan Micra Active
For all those who love to have a luxury vehicle in a low price range, this vehicle has it all for them. The price for this vehicle is about $ 5440. It packs all new bumpers, a powerful engine, a superior wheelbase and a matchless design. In terms of its size and shape, it is one of the best vehicles that you can buy in such an affordable price range.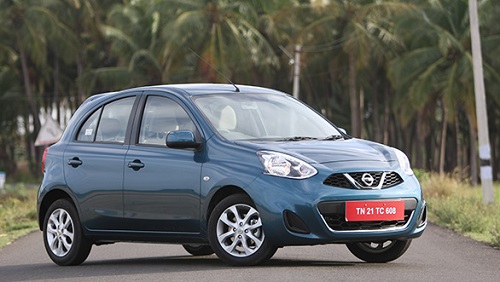 Image Source:overdrive.in
1. Geely MR
With a price tag of $ 5500, this car has it all to woo the US customers. This vehicle is also one of the fastest vehicles in this price range, as it can deliver a speed of 86 MPH. There are also a number of cool features that are being offered in the vehicle include a CD player, reclining seats, an air conditioner and many more. However, the sales of this vehicle and many others by the company has been subject to a number of controversies and regulations.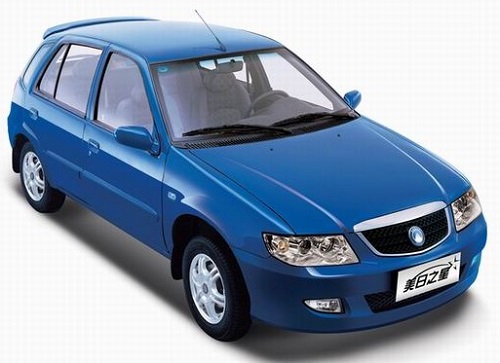 Image Source: vehiclemy.com
The vehicles that have been shared on the list are one of the best vehicles and automobiles that can find in the markets in such a low price range. However, it is best that you read out some reviews and customer opinions on all of them in order to ensure that your purchase turns out to be a good one for you.