In-ear headphones are miniaturized headphones that fit into the ear and "seal" your ear canal, much like traditional ear plugs. Many sound professionals prefer in-ears to standard headphones because they help isolate the sound channels they are listening to, without any disturbance from the background noise. They come in a variety of connectors, so you can find in-ear buds for any device, be it a desktop computer, a laptop, a cell phone, a tablet or a TV set. Here are five of the best in-ear headphones we recommend for 2013.
5. Polk Audio UltraFit 500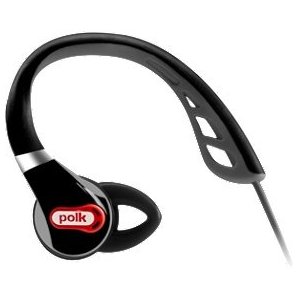 Experts consider the Polk Sound UltraFit 500 to be an entry-level headset created for energetic people, so it's meant for outdoors and sports use. The earpiece is made to sit in the flange of the external ear and the buds are secured by the provided loops. The UltraFit 500 doesn't come with any in-line controls or a microphone (so you cannot take incoming calls) and the background noise reduction is quite mediocre. You will at all times be aware of the surrounding noises, but this could be considered to be a feature, given that you may be jogging in crowded places. The cable is kind of short – only 14 inches – so you have to keep your iPod or MP3 player on an armband or in a shirt pocket. UltraFit 500 retails for $49.95 on Amazon.
4. Skullcandy Holua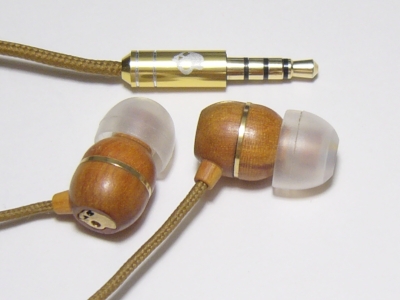 Skullcandy prides itself in offering "a little sonic vacation" every time you put their Holuas in your ears. This model features a strong bass and crisp mid and high tones which will isolate you completely from the noisy world. The Holua also has a smartphone mic control, so you can pause music and take incoming calls. The Skullcandy Holua is available on Amazon for $69.95.
3. NOCS NS200 Aluminum Universal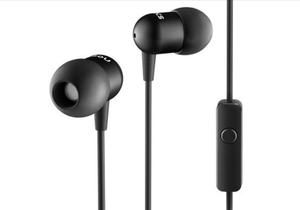 Designed and engineered in Sweden, these earphones work with all modern smartphones and are equipped with connectors for a wide range of gadgets, including the standard 3.5mm jack and iPhone's proprietary connector. The cabling is Kevlar-reinforced, so they can endure any harsh treatment – they will "survive" even if your pets try to chew on them.
If you are going to use it with an Android device, NOCS NS200 comes with a free app that lets you program the headset's button – you can, for instance, use it to hang up on a call, change the current track, adjust the volume or launch a preferred app. You can buy a pair of NOCS NS200 on Amazon for $59.95.
2. Skullcandy 50/50 Mic'd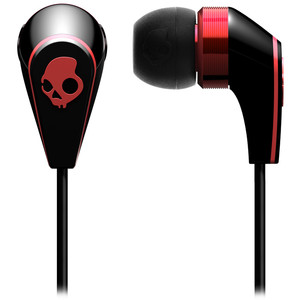 The Skullcandy 50/50 is a hybrid in-ear monitor (IEM)/ear bud. It offers a smooth bass presence, handles iPhone/iPod controls and has a microphone too. It comes in a very wide range of colors, so you can always choose a model that fits your style. The buds are easy to wear and not overly invasive. This Skullcandy model retails for $39.99 on Amazon.
1. Zagg ZAGGsmartbuds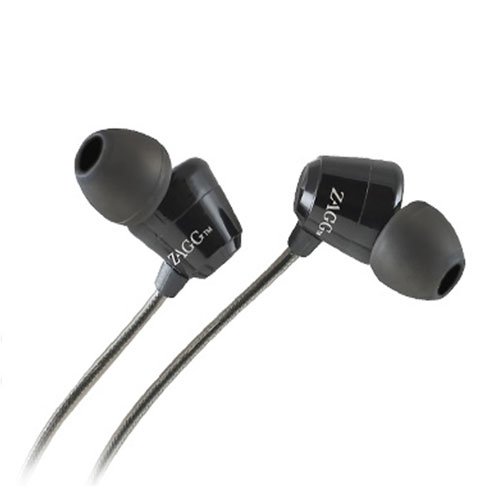 These buds produce crystal-clear sound with a clear bass and a good tone balance. The headset is built for iPhones and iPods, but you may find adapters for other devices (you probably won't be able to use the dedicated controls though). It has multiple sliders that offer an improved cord management – you can wrap it around your neck so the buds don't bounce off when you're jogging. The headset also has a microphone, so you can take calls. Zagg ZAGGsmartbuds sells for $26.00 on Amazon. The initial retail price was of $79.99, so you save a whopping 67%. Given the huge discount, these Zaggs now offer the best quality vs. price rate among the five earphones we tested.