Android brought the most amazing smart phone experience to its users. Powering more than a billion phones and tablets worldwide, this easy to use operating system made by Google enables you to bring out your imagination to the real world. Google play on Android has all the apps you want, whether its business, entertainment, education, or arts and music. Its 4.4 version, the "Kit Kat", released this Halloween, sure sounds like a yummy trick o treat!
The first commercially available phone to run Android was the HTC Dream, released on October 22, 2008. Since then, the Play Store has seen a huge number of downloads of various apps. Here is the list of top 10 best apps for Android in 2014.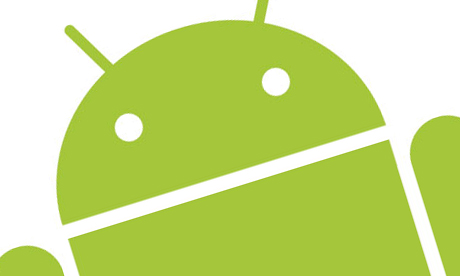 10. Angry Birds Series
This addictive game gained popularity when it was first available on the Google chrome webstore, on the computers. When Android was launched, being already well known, the game saw a huge number of downloads (100,000,000+). It was a totally different experience playing this game on touch screens; firing those feathery birds on the bad piggies. However, with time, users lost interest as the app store was raided by more awesome games.
9. Temple Run Series
To keep the users involved, temple run was released by Imangi Studios. To play this game all you need to do was keep running and dodging obstacles. This too saw a 100,000,000+ downloads initially, but lost trail with time. Nonetheless, Temple Run will always remain as one of the best games ever!
8. Subway Surfers
A successor to the temple run series, with better graphics and playing options, Subway Surfers has maintained the interest of its users presently. Its theme changing options for different occasions like Halloween or Christmas has made it more appealing. It enjoys a very high rating of 4.6/5.0 on the play store.
7. Clash of Clans
Enough of running now! Clash of Clans gives you the best strategy game on the app store. From building mighty empires and creating magical spells to waging an army consisting of soldiers and wizards, the game offers you the feel of the most fearless barbarian. Being an online game play, you need an internet connection all the time. On the play store, it enjoys a rating of 4.6, making it the 7th best app for Android in 2014.
6. Hotspot Shield
This app works like your undercover agent, allowing you to unblock the websites that are blocked in your school, office, or country by the respective internet service providers. On the downside, it slows down your internet connection a little but the amazing features it offers makes it a must have app for Android in 2014. Hotspot Shield gets a rating of 4.1 on the app market.
5. Tunein radio
This app allows you to listen to radio stations from around the world using a Wi-Fi connection. This app is a paid one but it's definitely worth the price! It even allows you to classify your radio stations according to country or music types, such as pop, classical or Jazz. Overall it has a rating of 4.4.
4. Viber
The best android app for making free Viber to Viber calls using your Wi-Fi connection. It even allows you to send free messages to your contacts on Viber and make non viber calls (for that you need credit). However, a good internet connection is required otherwise the voice quality decreases. Viber has a rating of 4.4 on the android market.
3. Swiftkey Keyboard
It is the best on screen keyboard you could fine on the app store. Swiftkey keyboard adapts to your writing styles and predicts your word after you type in your first letter. Available in more than 60 languages, it has a rating of 4.7 on the android market.
2. Titanium Backup
Do not worry when your android operating system gets corrupted or you want to switch over to a new phone, titanium backup enables you to back up your SMS, contacts, emails and all your app data. It synchronizes all your data to the Google drive on your Gmail account so that you can access your files anywhere anytime! It has a well deserved rating of 4.8 on the app store, making it stand at number two in the list of top 10 best apps for Android in 2014.
1. Whatsapp
The best android app developed ever! It allows you to send free messages to other whatsapp users. You and your friends can make chat groups to chat together, upload your statuses and profile pictures just like Facebook. Videos, photos and live voice recordings can also be shared easily. Whatsapp has a rating of 4.5 and numerous downloads! This compatible app runs on other operating systems as well, such as the Windows phone or phones running Java script only.