Bingo has always been a low stakes, high reward game, with the cost of games being very low and the prizes always fairly significant in comparison.
Now that the game is played online more than in land-based bingo halls, that value is even easier to see. There's no need to travel to a bingo hall, pay to get there and pay for food and drink while you're there. Instead, whenever you feel like playing you can just login to your favourite bingo site and start playing. You're already paying for an internet connection or mobile internet on your phone, so it's not costing you anything extra. All you need to pay for are the games you choose to pay.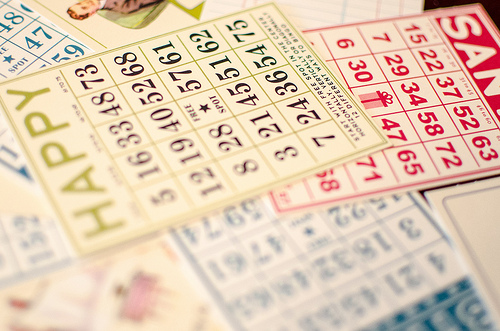 But there are plenty of ways to make savings once you're on a bingo site too.
Free bingo
All the main bingo sites offer a range of free games on their schedules, alongside the paying ones. It's a way of drawing players to the site and rewarding them for their loyalty. If you play online at Costa Bingo, for example, there's a choice of free games to play throughout the day in three of its bingo rooms. But the best free game has to be the Costa Crazy game which is played on a Friday night, where there's a guaranteed prize fund of £10k to play for. To get a free entry to this game, players must have deposited money into their account in the previous week.
Bingo bonuses
There's so much competition between sites that every site will have some kind of welcome deal for a new player signing up and registering on the site. Usually, a player can register and receive a small no-deposit bonus – a small amount of credit which they can use to try out the different games on the site. If they like what they find, they can they decide to put some of their own money into the account and at that point, there's often a matched bonus added by the site. Many sites offer even bigger bonuses. At Costa, there's a 500% bonus for new players, while Party Bingo offers a 300% bonus. It's a good idea to look around and see what bonuses are on offer before you decide where to play.
Even if a bingo bonus only doubles the amount you put in, when the games cost only pennies to play, that represents significant value as your bingo playing fund will stretch twice as far.
Loyalty points
As well as offering new players a welcome bonus, bingo sites also operate their own loyalty schemes, where players can build up points the more they play. When they have enough points, these can be traded in for extra bonuses, cash or other prizes, depending on the site. This is why it makes sense to find a bingo site that you like and play there consistently, rather than playing at several different sites sporadically.
Of course, you're always going to spend a little bit when playing bingo online, but if you keep tabs on all the promotions and offers available, you can really stretch the value out of this entertaining and easy game.