When there is a fashion trend out in the market then who knows how many people will follow it! The same goes for the western elite and top brass of Hollywood! If some celebrity sets some trend most of Hollywood is bound to follow suit. The same happened in the case of perfumes. The moment the first celebrity took out a perfume, it was only a matter of time before the other celebrities followed. Well we are none to groan since some of those celebrity perfumes on the market are actually pretty good as far as the scent goes and since that is what we care about the most, we bring to you the list of top notch celebrity perfumes to rock the year 2013! As you go along the list, you might see some very familiar and important names. Select your favorite and head to a store to make your purchase! Feel free to refer the list along! Shall we begin?
10. Glow by Jennifer Lopez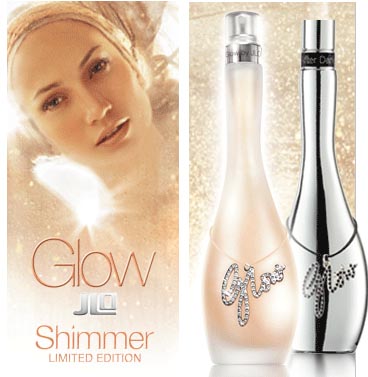 Jennifer Lopez is the singer famous for insuring various parts of her gorgeous self and who wouldn't if one is as beautiful and gifted as she is. Turns out music is not the only talent that the diva has. The perfume Glow by JLo for women is ample proof of that. Hitting high as soon as it was released in the market this delicious scent that oozes confidence is a favorite for women across the globe. Priced at $25.56, it is certainly one of the best smelling celebrity perfumes out there.
9. Intimately Beckham by David and Victoria Beckham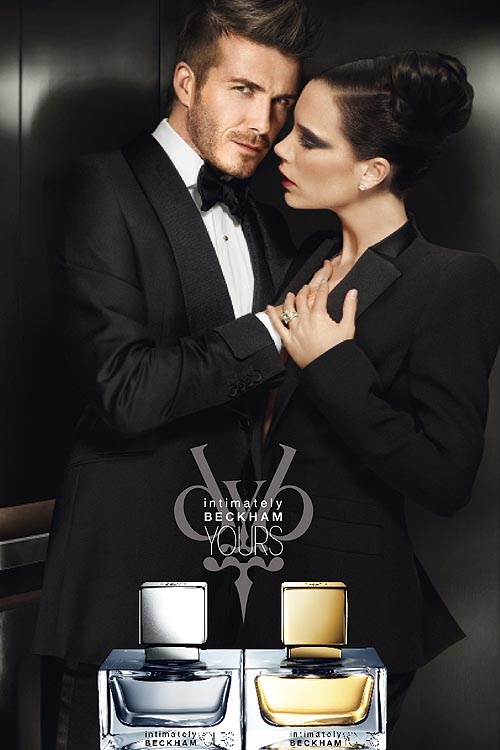 The football hunk and his gorgeous wife have always come with something new and exciting to cheer their fans. This time around, of course after establishing the Beckham name as a brand, the marvelous duo have come up with one of the most prominent and widely sold celebrity scents in the market. Priced at $27.81, this one is a steal!
8. With Love by Hilary Duff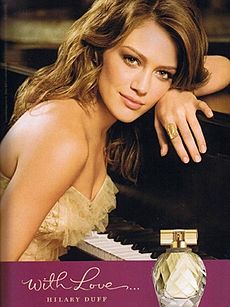 Hilary Duff is known not only as singer but also admired as a darling actress with roles in movie like "Raise your voice" and "Material Girls" where she acted alongside her sister. No doubt that Hilary is a gorgeous actress who broke quite a few hearts when she got married. Well fans should appreciate her for her perfume rightfully titles "With Love" because one whiff of this scent and one forgets all their worries. Truly a scent that defines who Hilary is as a person. Priced at $18.99,this one is a must have as far as the best celebrity perfumes for 2013 go.
7. Power by 50 Cent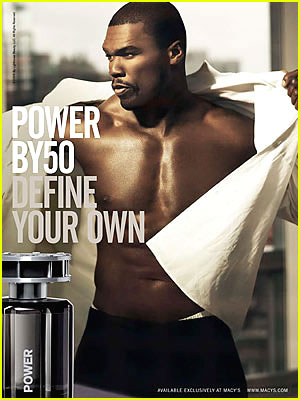 50 Cent has no shortage of fan following so certainly releasing a scent was not to capture the masses. More so it seems like the scent was to give all of its glorious fans a hint of what 50 Cent is all about. Not just power but so much more, and that is exactly what this scent exudes, the charisma of being. Priced at $68.50, its not bad at all! This one is for the guys.
6. Curious by Britney Spears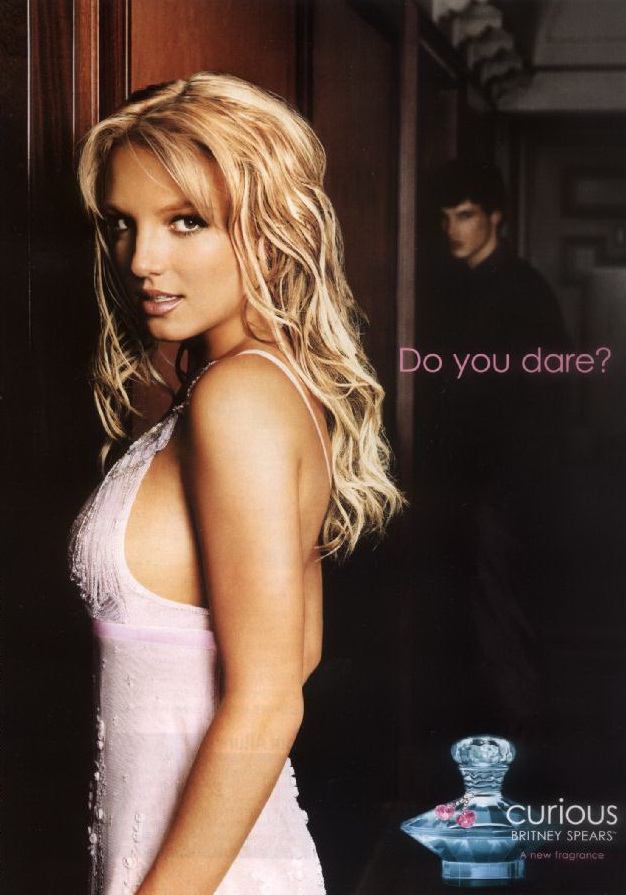 Curious, the perfume by Britney Spears, is inspired totally by her own self, but the self in the past – not the current Britney (with all due respect of course). Anyway, the fruity flowery scent is ideal for women who like fresh floral scents. This one makes it to the top ten simply because of its massive popularity since 2005 when it was released. This like mystery is priced at $32.50.
5. White Diamonds by Elizabeth Taylor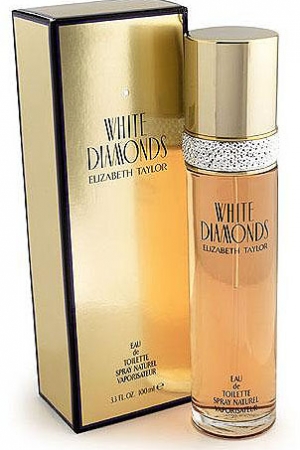 Like Miss Tylor herself, this perfume exudes sophistication, style, a touch of feminism, and a lot of energy. And if one is compiling a list of top ten perfumes by celebrities even in the year 2013, the list will be incomplete without White Diamonds. Truly a steal at $38.57.
4. Kate Moss by Kate Moss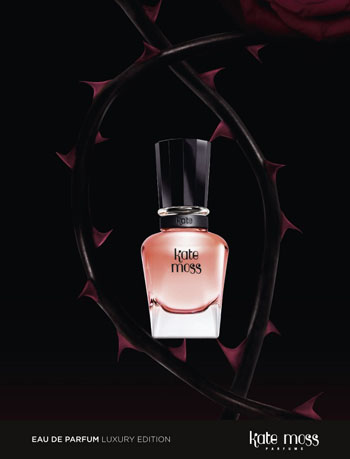 Another one for the ladies hits the list this time by the lovely Kate Moss. This perfume that she names after herself is a delight for the nasal senses, no pun intended of course and none taken we are sure. This is priced at $77.
3. Homme by David Beckham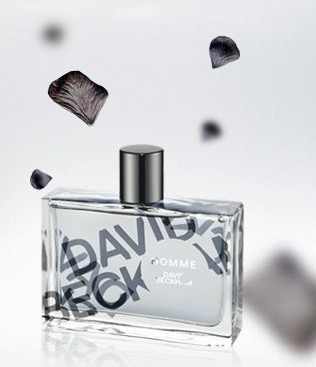 Since we are too much into ladies perfumes, why not introduce another power house scent for the guys! This time we have, repeating on the list, Mr. David Beckham with his chance to spread the love via Homme, his edition of the perfect scent for strong, energetic, powerful men! Available for $35.95.
2. Heat by Beyonce'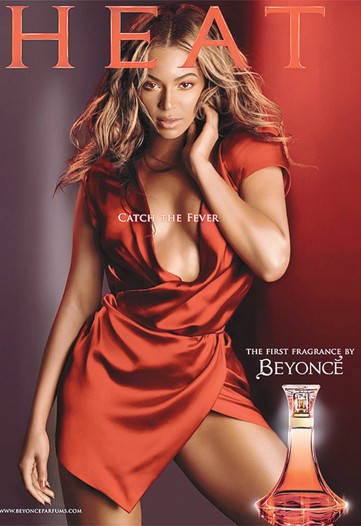 Beyonce' is known for her exceptionally strong appeal and that is all her perfume is about! Heat, priced as low as $29, this perfume is a must have celebrity perfume that will knock you off your feet.
1. VIP by Usher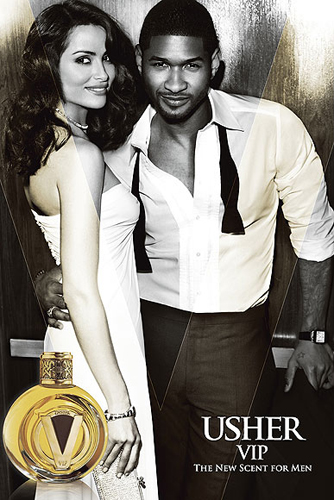 Last but certainly not the least, this is another one for the gentlemen, by none other than Usher himself. Priced at a slightly heavy $65, this is a must have if or even if you aren't, a fan of the famous Usher. Definitely deserves the top slot on our list of top ten celebrity perfumes for 2013.