Samsung takes smartness to the next level by announcing its Galaxy Gear Smartwatch, Its being said that Samsung is a follower and not an innovator but they proved it wrong by introducing their smartwatch before Apple's smartwatch, last year both companies were head to head when Samsung took lead in smartphones market.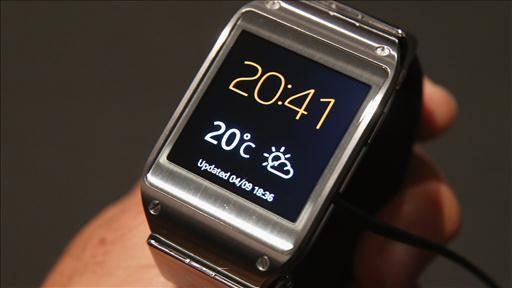 Its being said that the Galaxy Gear Smartwatch will be available on shelves by 25th of September for introductory price of $299, However critics have been saying that this watch has limited functionality and may be people were not expecting just this, but what i think is that it is just a start at least Samsung has introduced the first series of smartwatch and with time they are only gonna improve and be more creative.
Samsung Galaxy Gear Smartwatch Specs
This awesome watch features  a 1.63 inch, 320×320 pixel Super AMOLED screen that is enough for a smartwatch i guess, it also includes a 1.9 megapixel camera placed on wristband which can take photos and record videos which you later can share directly to your social profiles. 800MHz processor, 512MB RAM, and 4GB storage makes this smartwatch even more smarter. To run these awesome gadget Samsung has powered galaxy gear smartwatch with 315 mAH battery, which they say will last entire day.