There are so many customers who would like to shoot past a gas station and enjoy the luxury. It is precisely why these days the concept of enhanced fuel economy is gaining so much importance. This is why hybrid's and electric vehicles are so in vogue with customers today and this is precisely why we bring to you our list of the top 10 most affordable electric vehicles in 2013. Although the mentioned cars aren't exactly "affordable" but remember that it is cars that we are talking about!
10. Chevrolet Volt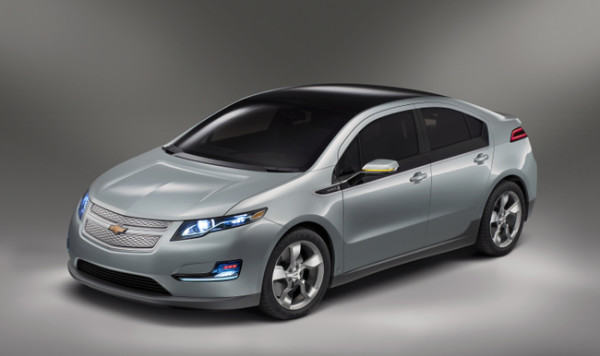 The Chevrolet Volt is a four-passenger, five-door compact hatchback plug-in hybrid electric vehicle. For (up to) the first 40 miles, the vehicle drives gas- and tailpipe-emissions-free using electricity stored in its lithium-ion battery. When the Volt's battery runs low, a gas-powered, engine/generator seamlessly operates to extend the driving range another 300 miles on a full tank. This vehicle is available for $39145.
9. Honda Fit EV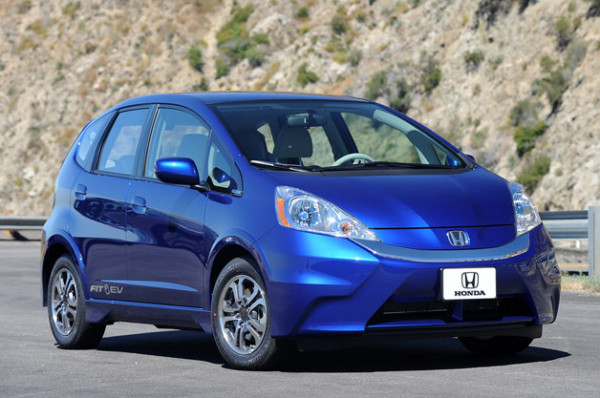 Next on our list is Honda Fit EV. This vehicle is available for $36,625 in the market. The Fit EV is the first battery electric vehicle from Honda, giving customers another choice in the burgeoning electric car class. The Fit EV is powered by a 123-hp AC synchronous motor that drives the front wheels. A 20 kWh lithium-ion battery pack provides an estimated 82 mile range and can be charged in as little as 3 hours with a dedicated 240V charger. Standard safety features include six airbags, electronic stability and traction control, a security system, four-wheel anti-lock brakes with brake assist and electronic brake-force distribution, LED brakelights, tire pressure monitoring and daytime running lights
8. Nissan LEAF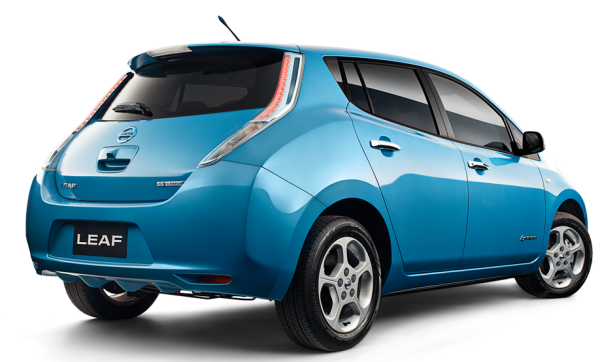 The Nissan LEAF is an all-electric five-passenger, five-door compact hatchback that is claimed to be the world's first affordable, zero-emission car. The LEAF is powered by an 80kW electric motor and 24kWh lithium-ion battery pack, enabling it to travel approximately 100 miles on a charge. The LEAF doesn't sacrifice features for efficiency either, standard features include a navigation system, six-speaker audio system with CD/USB/AUX and satellite radio, Bluetooth phone system, Intelligent keyless entry, push button start, automatic climate control, 60/40 folding rear seats and cruise control. It is available for $35,200.
7. Ford Focus Electric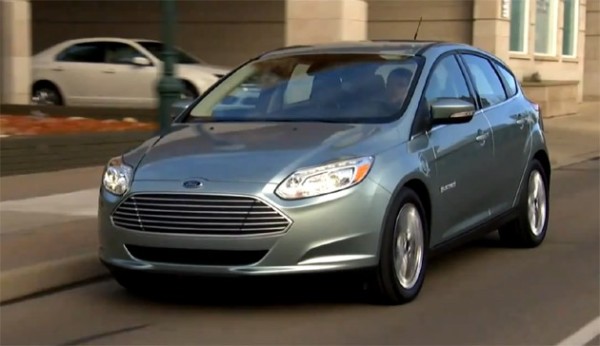 The Focus is available as one of Fords all-electric vehicles. It includes all the qualities that make the Focus a great choice but with the added benefit of an all-electric drive train. The front-wheel drive Focus Electric is available as a hatchback in one fully equipped trim. The 107-kW (143-hp) electric motor is combined with a one-speed automatic transmission and a regenerative braking system. A 23-kWh liquid-cooled lithium-ion battery can be charged from either 120 or 240 volts. Standard features include MyFord Touch with an 8-inch touchscreen, HID headlamps, Navigation system, Sony audio with 9-speakers, heated seats and exterior mirrors, and push-button start. This is available for $35000.
6. FIAT 500e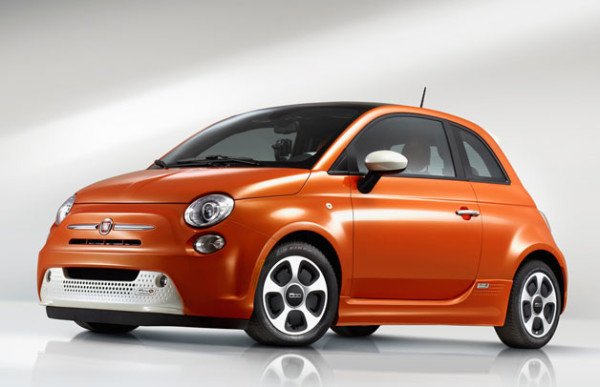 Like the Mini Cooper and Volkswagen Beetle, the Fiat 500 is a modern recreation of a classic.The current-generation Fiat 500 was introduced in Italy five years ago on the 50th anniversary of the 1957 original.More than half a million Fiat 500s of the current generation have been sold in Europe, spurred by 60 international awards, including European Car of the Year in 2008.Now, as a Chrysler product, the Fiat 500 is being made in Mexico for the North American market. This is available for $31,800.
5. Mitsubishi i-MiEV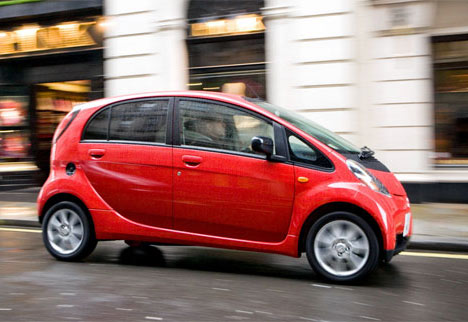 The i-MiEV is Mitsubishi's first foray into the North American all-electric powered vehicle market. The i-MiEV utilizes an electric motor, lithium-ion battery pack and rear-wheel drive. This is available $29,125.
4. Chevrolet Spark EV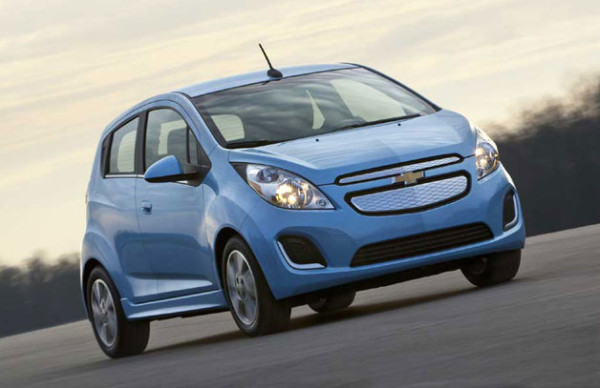 The i-MiEV is Mitsubishi's first foray into the North American all-electric powered vehicle market. The i-MiEV utilizes an electric motor, lithium-ion battery pack and rear-wheel drive. The Spark EV is a brand new model for 2014 and is available for $27,010.
3. Smart Fotwo Electric Drive Passion 2dr Coupe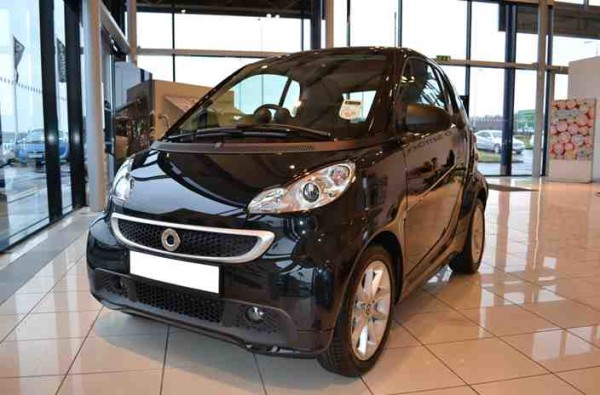 This little wonder  is available for $25,000. It includes 1st row fixed glass sunroof, front air conditioning which is automatic, 1-speed auto-transmission, voice activated navigation system, drive and passenger heater front seats, keyless entry, ABS, and driveline traction tool! All that you wish you had!
2. Ford C-Maxi Energi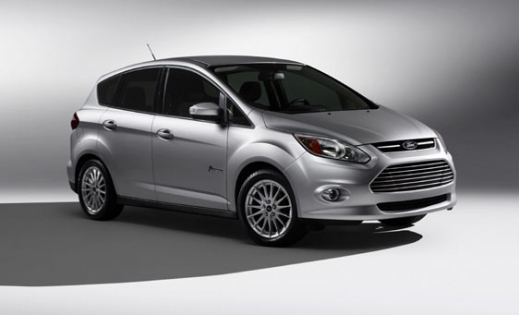 This plug-in electric hybrid wagon, the first from Ford, delivers an impressive 47 mpg while providing an amazing 500 miles of driving range between fill-ups, plus lively handling. The lithium-ion battery pack recharges from a standard 120-volt electric outlet. Priced at $32,950, the roomy C-Max features a high roof design, seats five passengers and has 43.4 cubic feet of cargo space.
1. Infiniti M35h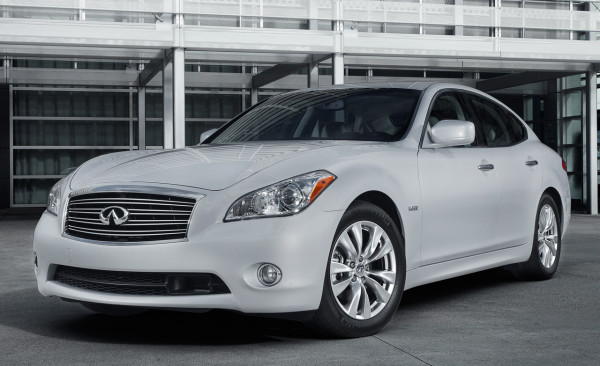 Last but not the least we have a luxury hybrid sedan with a serious touch of road racer in its DNA. Don't expect Prius-like fuel efficiency, since Infiniti has packed a highly tuned 3.5-liter V6 under the hood. Coupled with the electric-drive system it produces a tire-spinning 360 horsepower, good for 0-60 mph in just 5.2 seconds. Still, the hybrid system and seven-speed automatic transmission help at the pump. The M35h delivers 29 mpg combined. It also handles well and has a nicely appointed, roomy interior and enough options to compete with the best of the Europeans.