With the year 2013 almost half wrapped, we have seen amazing technological advancement around the globe. There are so many new and amazing gadgets out there and some are even worth investing into, for guilty pleasures ofcourse. So read no further because we have a list of the 25 most awesome gadgets that you should but in 2013 or atleast consider buying! These will blow your mind right off because if you thought you have seen the best of technology, you were wrong! The best is here and it is here to stay so read on!
25. Nvidia Project Sheild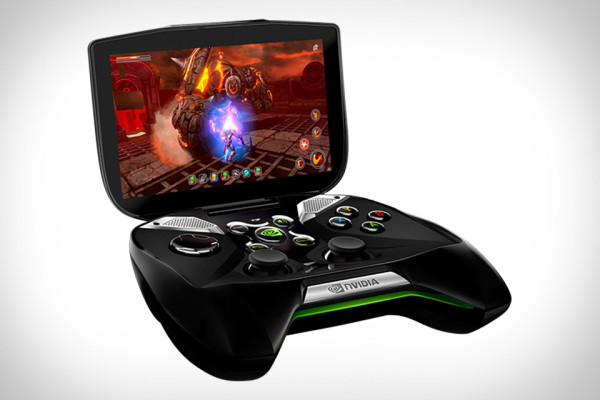 The first cool gadget on our list of the most awesome gadgets for 2013 is that for gamers. The Nvidia Project Sheild features a 5 inch screen, it is a handheld device that runs on an Android operating system and has a full gaming controller. Can the gamers of the year 2013 ask for anything more and that too for $249. The best thing is probably the fact that the device, due to popular demand, has dropped in price from $355 to $249.
24. The Recon Jet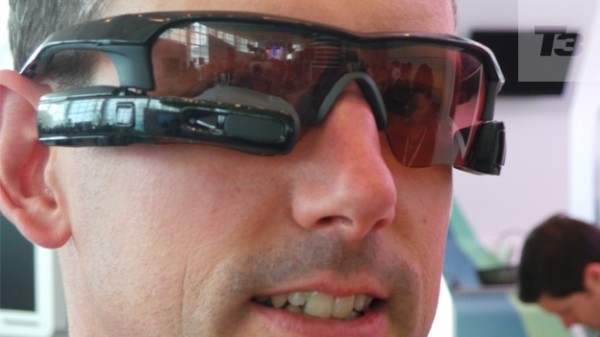 The next gadget on our list surely is a tad pricey but wait till you see what all it can do! The name sure indicates that we are about to purchase a jet perhaps but lets get realistic, in $599, you can't purchase a jet. You can however purchase these specs which have the ability to connect to your cellphone and wifi and show status updates on the go, report the weather, help you see further than normal, navigate via GPS, and last but not least, for the athletes, wait till they know that these babies can tell you the heart rate and the distance covered! We were like "Oh my Gosh"!
23. My Charge Freedom 2000 Case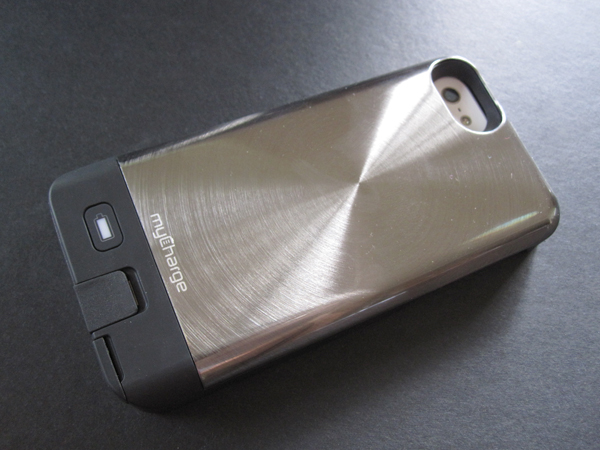 The next gadget on our list of the most awesome gadgets for the year 2013 is the Charge Freedom 2000 Case. Now what this thing does is charge your iPhone 5 while you are on the go! Your pretty little iGadget will be twice as charged and literally twice as armed due to the heavy duty protector.
22. Panasonic Link2Cell Cellular Convergence Solution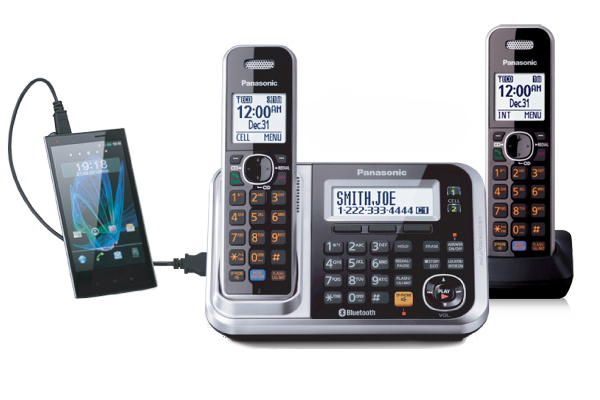 The next gadget on our list is the one that should entice every one since the whole globe is practically addicted to cellphones. Panasonic Link2Cell Cellular Convergence Solution is the rescue call for all chatter boxes. Just put your phone in it and let it do all the work, like text messages and an unbroken connection of call, all for just $91.99.
21. LG Pocket Photo Mini Mobile Printer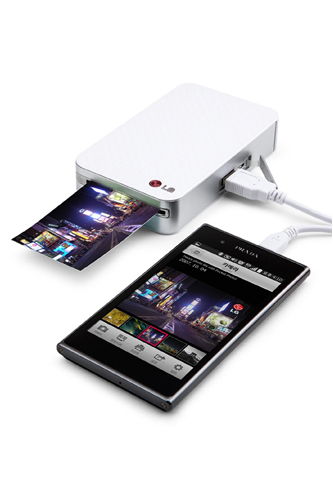 Next on our list of the most awesome gadgets for the year 2013 is the LG Pocket Photo Mini Mobile Printer. Now is this device cool or what. What it does is that it cuts down the time you spend at the printing center. All you need to do is connect this thing to any Android phone on the market via a cable or Bluetooth and print little awesome images which are tangible enough for you to carry around. The picture editing application allows you some editing as well. This handy little thing is available for $129 at Amazon.
20. iT7x2 Bluetooth Headphones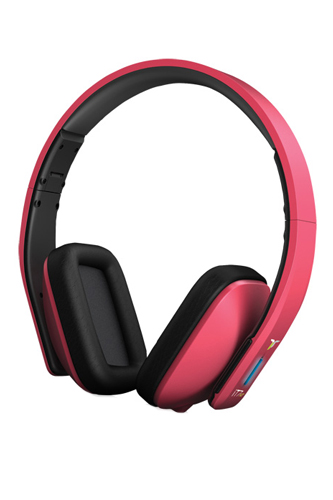 The next item on our list of the most awesome gadgets of the year 2013 we have the most amazing Bluetooth headphones ever! These colorful little things are not just your regular headphones, but they come with a built-in microphone, Bluetooth, and ofcourse amazing sound. For $261, it cannot get better than this.
19. Netatmo Weather Station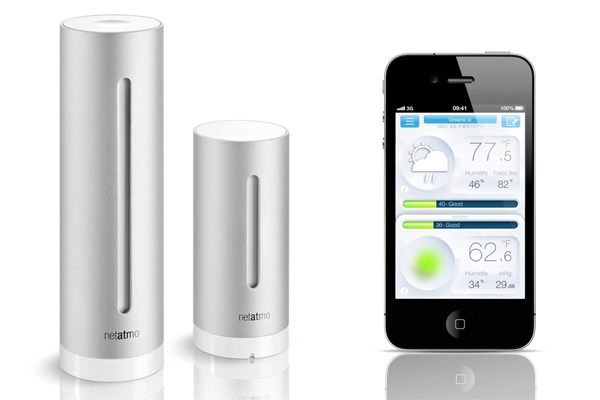 The next gadget on our list is the right gadget for all those readers who need to keep a closer look on the weather! For $179, the Netatmo Weather Station is the best climate gadget for all Asthama and Allergy sufferers. It will provide you with ample and detailed weather stats so that you can tell your lungs when it is safe to breathe! And no thanks to us!
18. Ultimate Ears Boom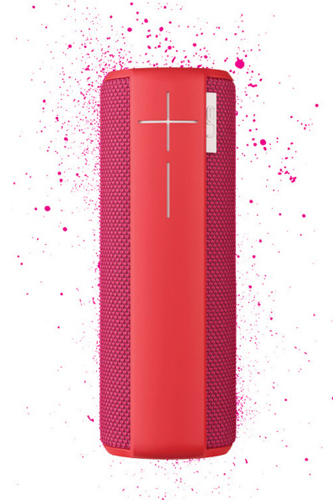 This little funky gadget on our list of the most awesome gadgets for the year 2013 takes your ordinary music player and blows out the volume to tri-fold and in the best possible way. It is also protected with an acoustic skin that makes it water and stain resistant. Hello to new age technology, this gadget is a best seller amongst music lovers for only $199.
17. Speaker Speakers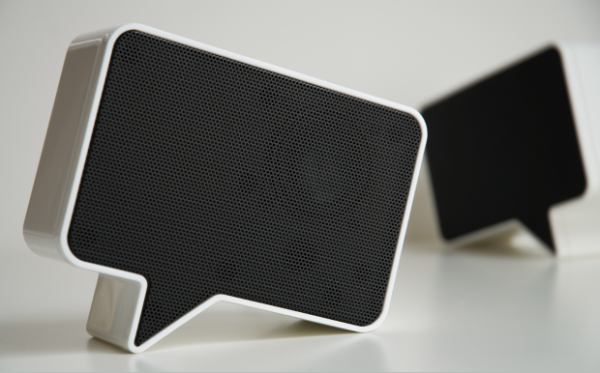 Next on our list is another cool gadget for music lovers. Whether you are listening to music or simply to and orchestra, you realize that musicians really have the  power to speak their emotions. So if you really want to listen to what they have to say, let the music do the talking through these "Speak-er" Speakers. You will thank us for them!
16. Magnetic Stones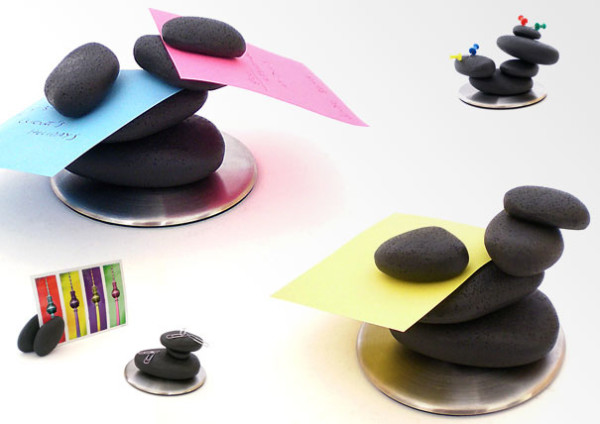 This next gadget on our list of the most awesome gadgets for the year 2013 is especially for people who work in offices. Do you ever get tired of the same boring desk space and nothing to funk it up a notch? Well we have just the thing for you. These little multi-purpose magnetic stones will just add the right amount of fun to your working table and will be good to take your mind of boring office stuff for a while when you want. If you are tired of paper weights, try these for a new look and feel!
15. Jellyfish Fish Tank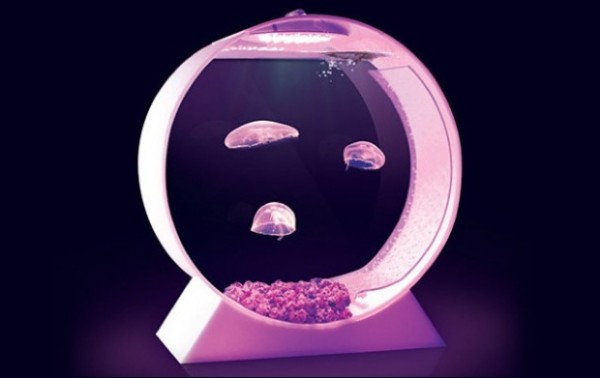 This amazing little thing is again for those of you office nerds who like working late nights into the office! This tank ( we know the word fish has been placed thrice side by side which we think is very cute) is shipped to you along with the jelly fish and gosh does it look heavenly! Also works if there is a late night working lady or lad you need to impress!  Not to mention, it keeps you entertained!
14. Solar Charging Window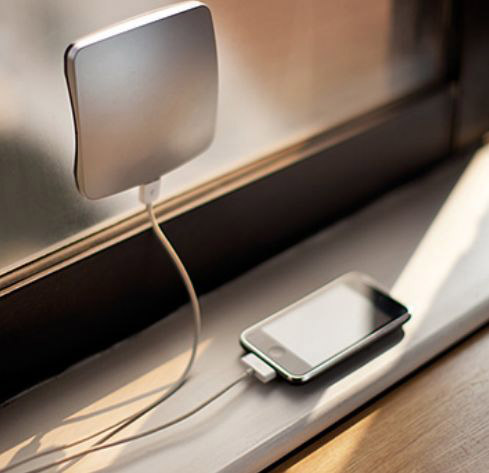 Wow! The next gadget on our list of the top most awesome gadgets in the year 2013 will leave you in awe. This design is totally mesmerizing and what it does is, that in a totally energy conserving way, it hooks up to the window and charges up your phone through solar power! All you need to do it stick it to the window facing the sun and plug it into your phone and your green charging begins!
13. iPhone Video Projector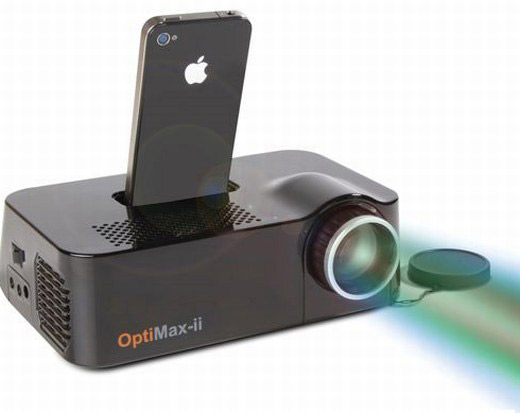 This gadget in our list is again for those office geeks who like to put their most in their work. So what you need to do is, if you are running late, make your slides on your iPhone on the subway, and then just plug it into this smart device to project straight from your phone! Totally hassle free, ain't it not?
12. USB Hub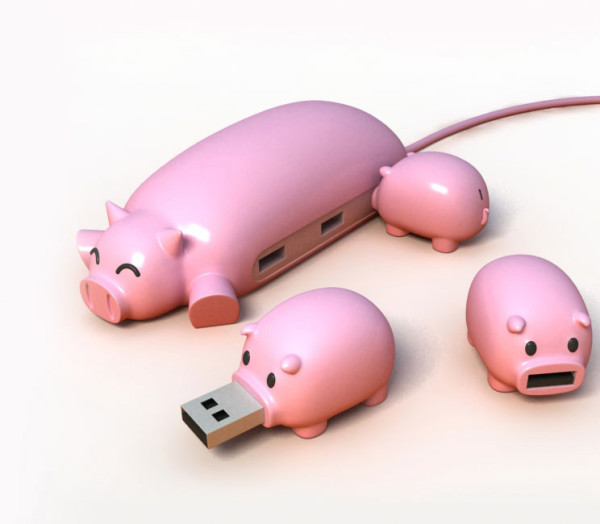 Ok we have to admit that this little gadget on our list next only made its way here because of sheer cuteness! Like come on, this has to be the cutest USB hub on the planet and we are sure various other designs will follow but imagine what it would look like on your study table or your official workspace and you will have yourself a favorite!
11. QR Code Art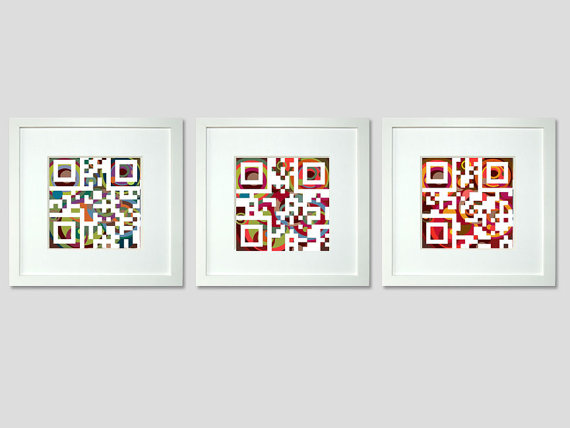 The next little gadget (if we may be allowed to call it that) on our list of the most awesome gadgets in town is the QR Art Code. This has to be the nerdiest way to say Live, Laugh, Love; respectively that is. Show the world you "half-glass-full" version of life!
10. Enormous Ear Phones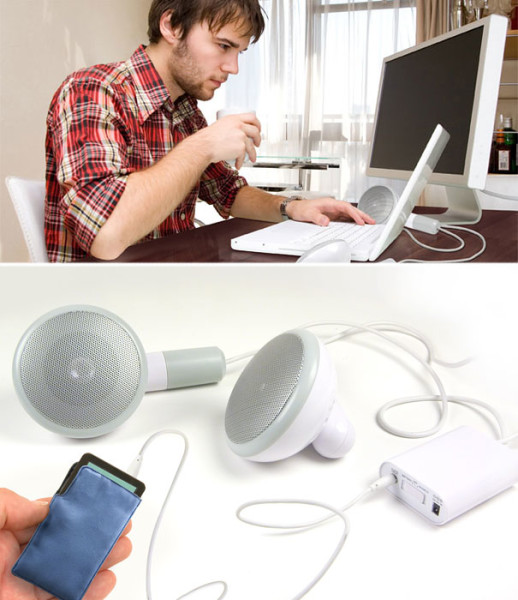 We all love our little ear phones don't we! So next on our list we have your dream coming true (no pun intended ofcourse). We have these little enormous ear phone speaker set that will take your musical style statement and also, will make you miss your ear phones a lot less when you are working. So here is to good listening! They won't look half bad in your office as well!
9. Aroma USB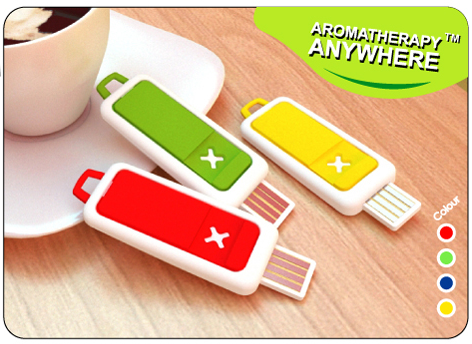 So lets see! What are the five senses that we humans have? I am sure we all know the answer to this so let us not reiterate them. But since we have established that smell isn't NOT going to be on of the five senses anytime soon why not to please it every chance we get! Tada! We have the aroma USBs, that when plugged in give off a sweet aroma which ofcourse varies with the smell that you purchase. How adorably cool is that! Definitely a winner now isn't it?
8. Office Chair Strength Trainer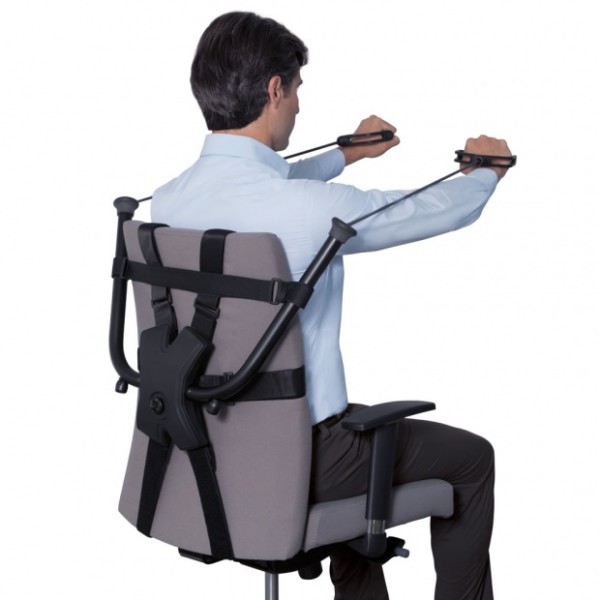 The next big gadget on our list of the most awesome gadgets for your office 2013 is the Office Chair Strength Trainer. If you are big on fitness and do not really have enough time to hit the gym, this chair has been designed especially for you. Strength training during office hours, please say it cannot get better than this! Works as well for women as for men, a treat for fitness freaks!
7. Spin Flyer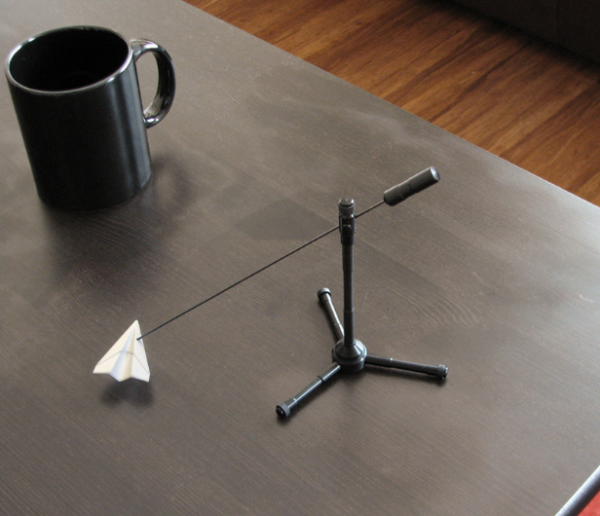 We all made paper air planes when we were little. Well you can realize that awesome hobby even today. Place this funky little physics gadget which looks really chic by the way on your table top, and stick a small paper plane to its one end! Voila! You have your own entertainment center and you can spruce up things by adding a fan!
6. Dedo Messge Boards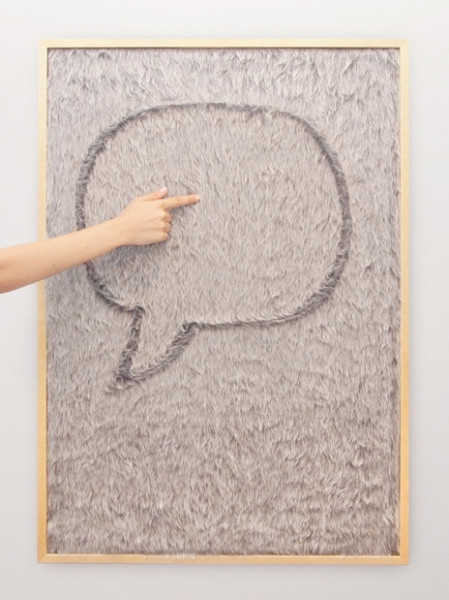 The next gadget, or so, that we have on our list is a Dedo message board. The concept has been taken from those carpets that we all had in our homes at one time or the other, on which you can write anything with your fingers because they were so hairy (that is the best explanation possible). Well the geeks have taken the carpet and turned it into a message board. A cool thing to have around the office or at home!
5. Wearable Video Cam for Iphones and Androids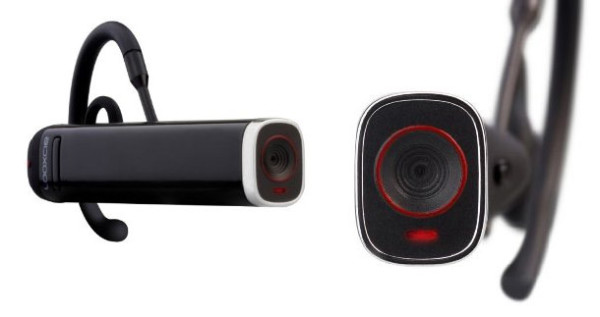 The next gadget on our list of the most awesome gadgets for the year 2013 is the Wearable Video Cam for iPhones and Androids. Now all smart phone lovers can go crazy over this gadget. You just need to click one key and you publish the last half a minute of video on to the net and get a discussion started! Might be really amazing for journalists out on the hunt and not needing to carry a full blown camera for just snap shots of certain news eh?
4. Led Lighting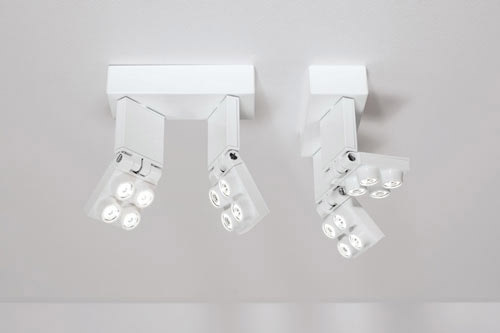 This new gadget is a sort of a new invention. We have seen and used lighting in various forms but never experienced LED lighting. It works and looks extremely chic too!
3. Multi Line Extension Cord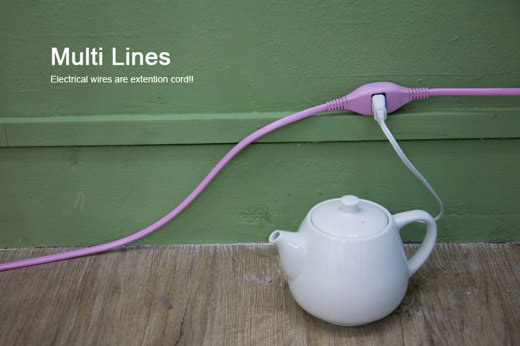 We can never get enough of extension cords so right now, on our list of the most awesome gadgets for the year 2013 we have a multi-line extension cord. It looks really pretty too and solves all your cords related issues!
2. Pebble Watch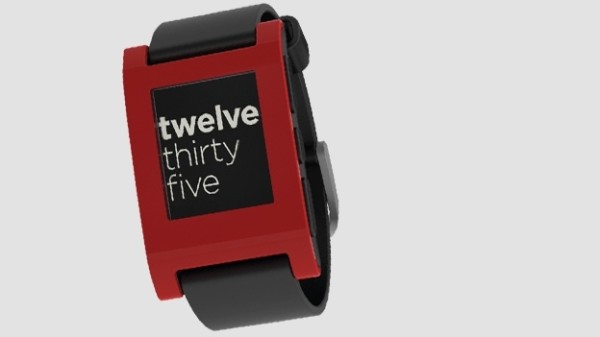 Next on our countdown to the most awesome gadgets for 2013 we have the Pebble Smart Watch. It is a small smart phone or a tablet on your wrist. It works with Android and iOS and has a lot of preinstalled apps for your fun! It is pretty, energy efficient, and has an e-link screen! Enjoy!
1. Paper Tab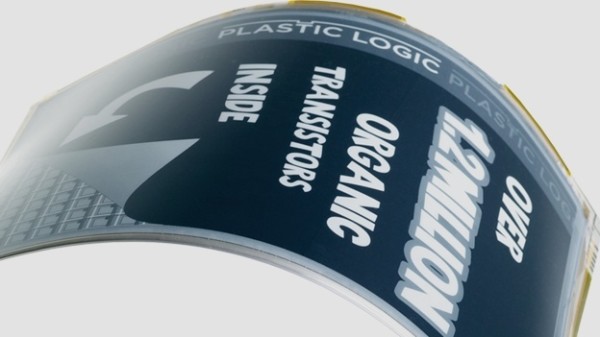 Last but not the least we have, as our last gadget on the list, Paper Tab. This invention by Intel, Plastic Logic, and Queen's University has given an insight into the near future. It is a 10.7 inch touch screen that is bendy and feels like laminated paper! The catch is that the Corei5 processor and the Intel chip cannot be bendy so they are housed in a separate box but who cares! This cannot get more amazing.