If you have recently purchases a brand new iPhone 5 and are looking for beautiful and worthy accessories for it then we are sure that a suitable cover or a case would have been the first to cross your mind. When you need not wander the internet here and there in search for a wide variety because we have just the covers for you! Here is presenting a list of 20 covers for iPhone 5 and we are sure that from this list, there will be more than one case that you would like you precious iPhone 5 to adorn! So browse the list below and take you pick. We have the smartest, the most robotic looking, the hardest, the most snuggling, and some of the most attractive and creative covers in the list for you, and it will be safe to say that there is something for everyone on this list! So happy reading! You might also want to see 15 best iPhone 5s cases and covers
20. Vera by iSkin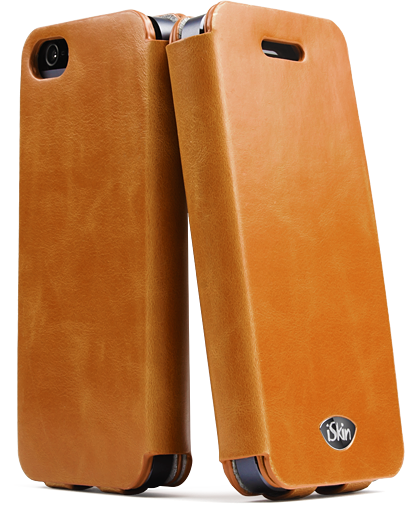 We begin our list with the fashion forwards VERA cover for iPhone 5. This beautiful leather case is strong and protective for your beloved phone as well as making a style statement for you. The cover is available in four different designs to suit the demands of its varied consumer base giving you a lot of options to choose from. It has a Faux Leather finish and Snake skin finish. The volume buttons are covered as well, and the brands badge is metallic. The brand is iSkin and the cover is hand crafted to be perfect for your phone. This is available in the market for $49.9.
19. Vibes – Snake Edition by iSkin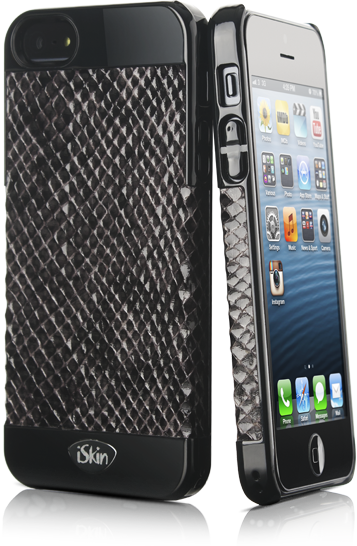 The next entry in our list for the best iPhone 5 covers we have another one, a courtesy of iSkin. This particular skin was a follow up from last years' dragon skin design. This design however differs because for one, it is extra slim, and secondly, it offers better and sturdier protection to your iPhone. It comes in just one color and again the iSkin badge is attached to the back in metal. It is a high gloss faux snake accent finish and the volume buttons are covered. Another plus point about this cover is that it provides a glare reduction ring with the original cover and therefore you can enjoy a better quality of pictures. This case is available in the market for $29.99.
18. Slims by iSkin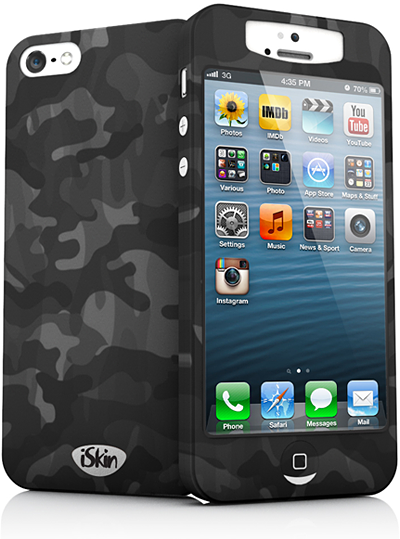 The next in our list is the "Slims" phone cover. This one is extremely thin and offers complete all sided protection for your phone included the protective covering for your screen which in other cases, needs to be bought separately. Another good things about this cover is that it allows no disturbance in the frequency and so you can enjoy uninterrupted signal frequency.  Other good qualities include the cover being heat resistant for temperatures upto 85 degrees calcium, anti-glare and anti-bubble screen protection and all this for $29.99 from iSkin.
17. Revo 360 by iSkin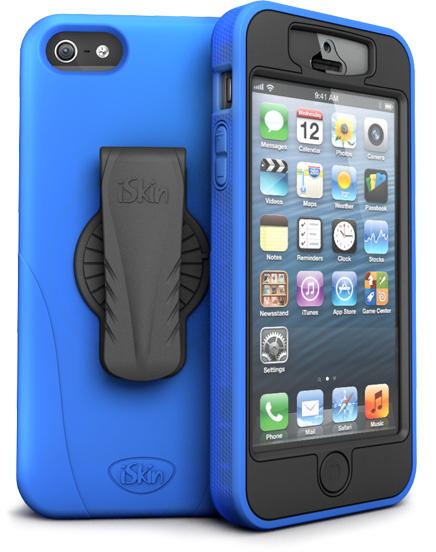 Next in line is another hit from iSkin. If you are the sort of person who likes a heavy duty cover for your iPhone then this is the cover for you. Also, this is one of the designs that gives high levels of protection along with amazing design concepts. This cover also includes a belt clip that can rotate to fit your needs. It comes in two toned pristine blue and black outlook which looks sporty and fresh. An added advantage is the fact that it comes with a TITAN high impact screen with the ProTouch brand. Other benefits of the phone include the silicone being hypoallergenic, a TITAN film on the screen, and Microban. With so much to offer, this gorgeous phone case comes for $39.9 and other colors in the range includes mono tones in black and grey, pink and white (ideal for girls), and the ultimate red and black!
16. Fuze 360 by iSkin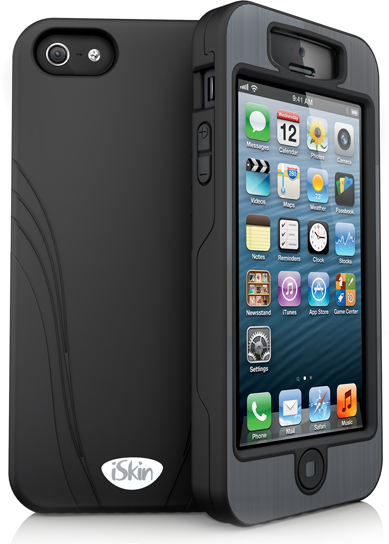 Ok so next offering on our list from iSkin yet again is the cover called Fuze 360. Sometimes it so happens that we are no longer willing to compromise on the looks of our posh little gadget and therefore, we require covers that will give us maximum protection as well as preserving the sleek look of our phone. So if that something is happening to you then this is the phone for you. It has a double layered protection for the whole body which is shock resistant and a high impact screen protection. Other good things about the cover are that the volume buttons are protected and the cover is interlocking ensuring that it snaps on and does now slip off. This cover is available in the market for $49.99.
15. Vibes Swirl by iSkin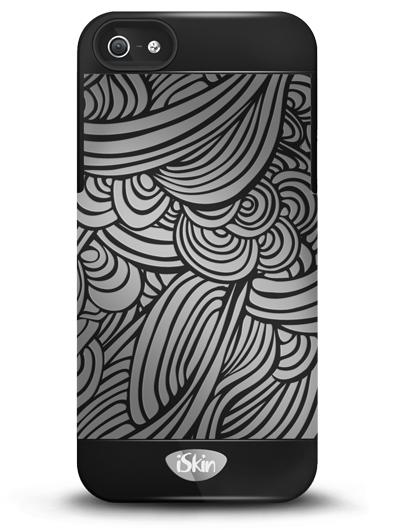 Next on our list of top ten cases and covers for iPHone 5 we have SWIRL. As the name indicates, this pattern is more of a swirl pattern on the cover than anything else. Recently we have seen a lot of pattern on the runways from New York to Milan. These patterns have caught on the fashion hi beam and now you can mix and match you iPhone 5 to rock the latest trend which is probably where the inspiration for this cover came from. As far as protection is concerned, this is a snap on hard case, ultra slim high gloss finish that will ensure maximum protection for your phone. The swirl pattern is printed on! The cover is available in the market for $39.99.
14. Claro SE by iSkin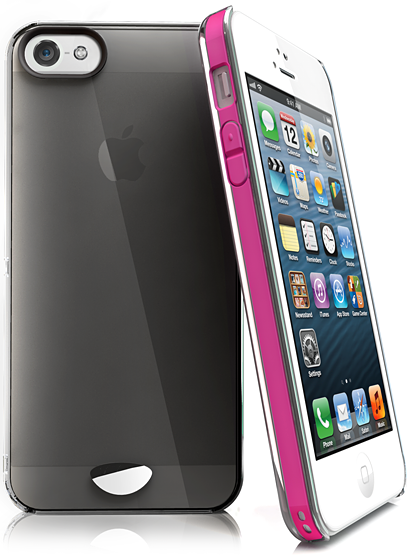 We next have the absolutely clear case. Now the thing is that sometimes, even the little itsy bitsy detailing on the covers can be disturbing to some, especially those who believe in pristine beauty. With this clear cover, you get maximum protection with the most subtle additions to the look and that too will be transparent. So what you can do with this $39.99 cover, you can slip the hard case on and ensure maximum protection from bumps and drops and as well as scratches. Yes, scratches! The cover comes with scratch proof guarantee as well as carbon colored side bumper, the color of your choice, for added ease to hold.
13. Vibes Polka Dot by iSkin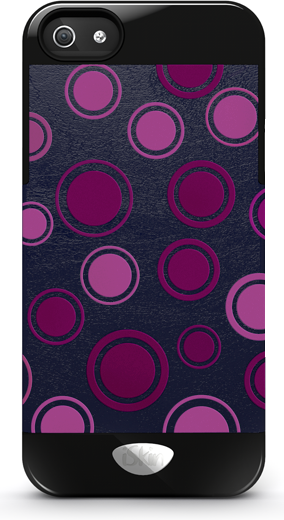 Next offering from iSkins is another patterned cover this time in leatherette finish. This is an ultra slim design the concept of which seems to be an inspiration from the fashion runways of the world. The cover looks classy yet again offering the same durability in matters of protection. This is snap on hard case with a front edge guard that will ensure safety even with the face down. It is available in $39.99.
12. Solo by iSkin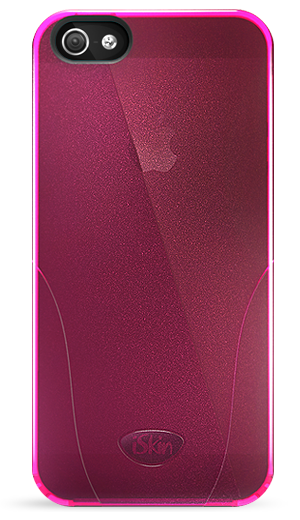 If you are looking for a soft case instead of a hard case then this is just the thing for you. This single toned covers in fresh vibrant colors are just what you might be looking for if dependability with a hint of uber style and soft flexible covers are your thing. It is probably the only one of the iSkin covers that come with a lifetime warranty. Available in a range of vibrant covers, this might just be what you are looking for. It is available for $29.99.
11. Aura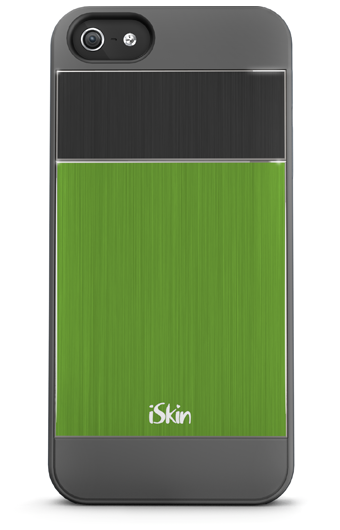 We have seen all sorts of covers in this list and there are still more to come but Aura offers you something that no other phone might be able to give you. It offers you chic subtle elegance that defines the personality of the new iPhone more than it defines you. It defines what the new release stands for and that is a sophisticated design and clean styling. It has a brushed aluminum finish with better side grips for a stronger hold. It comes in various color combinations for you to choose from and offers front edge guard as well. The case is a snap on hard case with volume button protection for just $39.99.
10. Snugg Leather Pocket Cover Case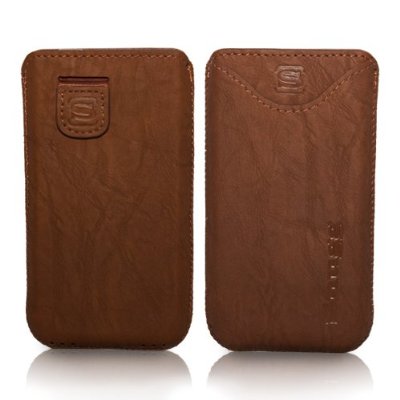 Moving from the covers and cases from iSkins, we now move on to a slightly varied range of covers. This suave cover case is made purely of leather and the interior is very snug and soft so that your phone is protected from all scratches and damages. With that said, the cover gives a very elegant look to your phone and the snap on cover features an elastic pull strap so that you can easily release your phone. Another added advantage for $19.99 is that the cover also has space for you to store your cards.
9. Case Mate Artistry Wood by Case Mate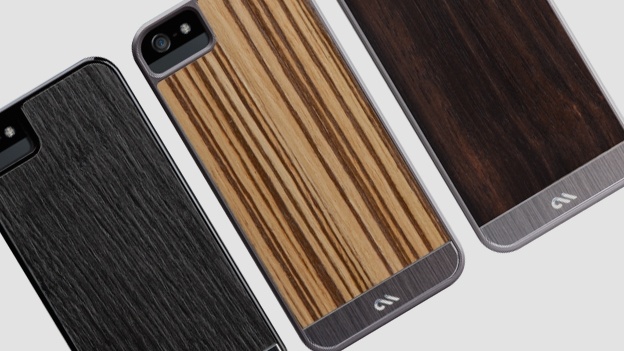 Next on our list of top 20 covers for iPhones is this phone case is by the brand Case Mate. All of these covers are made from all sorts of environment friendly options of wood that you can choose from. The wood cover also has a thin layer of aluminum bezel.  These covers are available for $38 and also have and inlay that protect your phone from the usual bad impacts.
8. 2013: Pantone Universe Bookcase by Case Scenario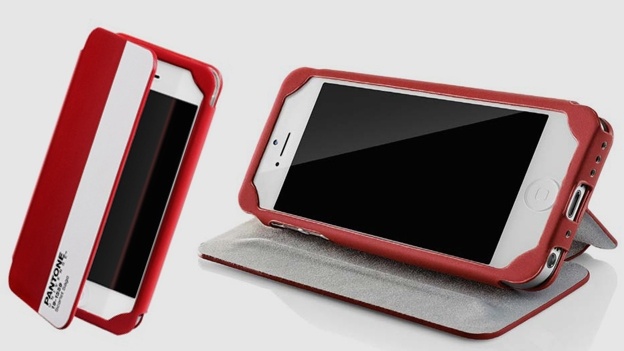 The next cover on our list is from Case-Scenario. This cover is known as Pantone Universe Bookcase available in the market for $40 and is clearly inspired by a similar case for the iPad. This covers allows you to view your phone in portrait or landscape mode with ease. It is also one of those colorful covers that allow you to play dress up with your phone in various color options. Along with an amazing design this cover offers premium protection from all sorts of hazards.
7. Hitcase PRO by Hitman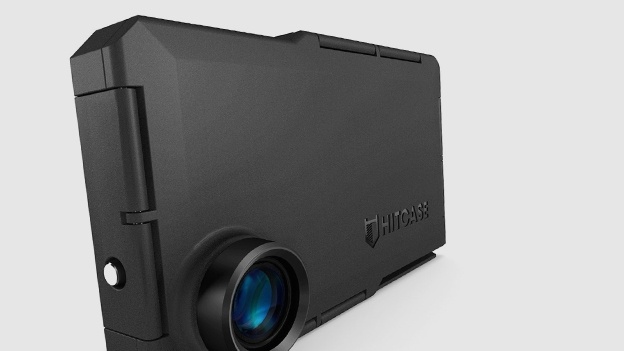 This particular case by Hitman has been in the market for a while now and you would know it if you were an iPhone user. However, where it was initially only available for iPhone 4 and 4S, it is now also available for iPhone 5 and this is the sort of hard case that covers your phone entirely. It protects the phone from all sorts of dangers and mishaps and makes your phone look like a little auto-bot. It is also water proof to certain extents reported to be 10 meters and is available for a hefty price of $140 which might be too heavy on your pocket but certainly worth the price.
6. Incipio Atlas by Incipio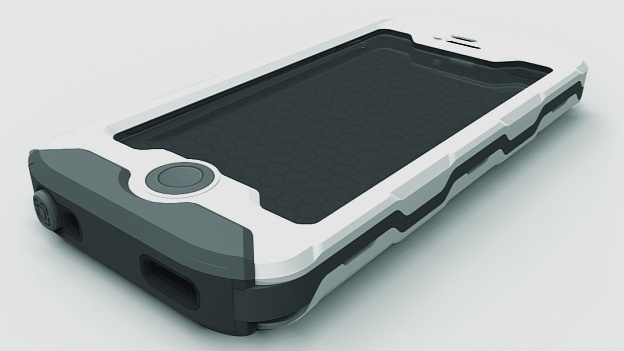 The next phone on our list of top covers and cases for iPhone 5 we have Atlas by Incipio. Ok so this entry on our list is literally everything-proof. By this we mean it is shock proof, snow proof, dust proof, water proof, drop proof, and pretty much everything else in this regard. And the other amazing thing is that it has a striking design that makes up for literally everything that you might not find in the cover. This dashing case is available for $100.
5. Life Proof Fre' by Life Proof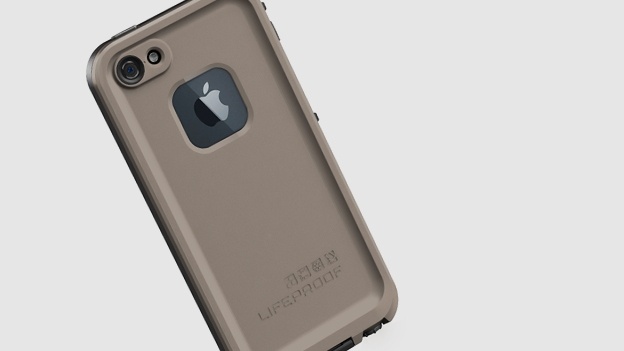 This next entry on our list is by LifeProof and they claim that this is by far the best most comprehensive design for a cover case ever built. The first thing that might really catch your attention is that it covers your camera lens with crystal clear glass that ensure that you have amazing pictures always. The military grade elemental material that the cover is made of will ensure that your phone remains totally protected. This cover is available for $75.
4. Snugg Case by Snugg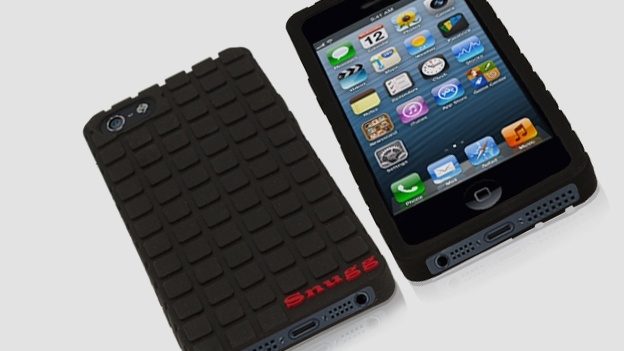 This cover is made of a rubber silicone material that is smooth and Is designed primarily to hug your iPhone and gives it proper protection. You know how disappointing it is to take your phone out of your pocket and notice a scratch on its perfect exterior. Well this cover will protect the sleek look of your phone while hugging it with love and care to ensure it is totally scratch less at all time. And all this for just $20 by Snugg.
3. Incipio Feather by Incipio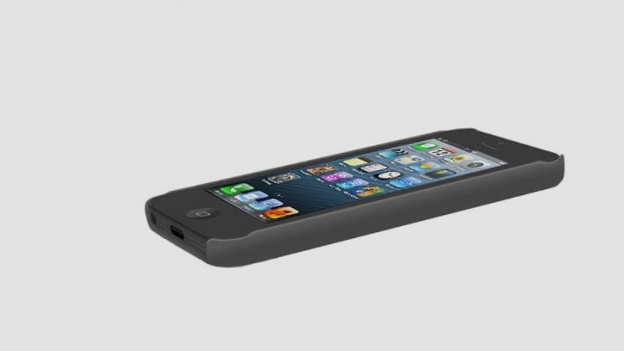 This design by Insipio rightfully called Feather is just 1mm thin and yet it protects your phone like armor. The cover, when put on the phone, will be barely noticeable there but since it is made from a hardened polymer, it will ensure that when the phone rides in your pocket, lose change and your keys don't damage the exterior at all! For $20 this is perhaps your best buy!
2. X-Doria Dash by X-Doria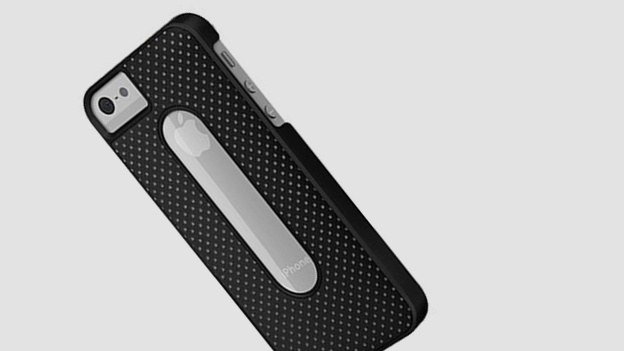 The next cover on our list of top covers and cases for iPhone 5 is the X-Doria Dash by X-Doria itself. This is probably the only cover that combines classy fabric with poly carbonate to giving a ravishing new look to your already stunning telecommunication accessory. It offers brilliant protection with amazing style. The price for this gorgeous accessory for your iPhone is $34.99 and we say it is well worth it.
1. Case Mate Creatures by Case Mate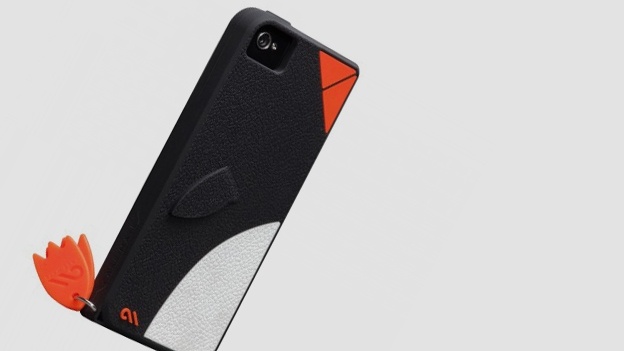 This cover comes with an extra screen bezel to protect your screen from any damage, and we thought this is something that makes it stand apart. Oh Wait! May be we were wrong, these delightful little covers which are also available in penguin, panda, monkey, and peacock designs are easy on the eyes as well as being very protective of your phone. The makers surely ensured that no iPhone is ever harmed while these delicate things are slipped on! These covers are available for $30.99.