With the increase in TV series that are so glamorous, regular broadcasting of high end fashion shows, awards ceremonies, and what not, it has become even more challenging for a woman to select the right party dress for various events. Well needless to worry since we have just the list for you. We bring to you the top ten best summer dresses that you can buy for the year 2013 and that too at very reasonable prices. Now you can go all out and look ravishing in a gown or a dress that complements your beauty in the best possible way. These dresses are inspired from various shows like Gossip Girl, Sex & the City, Desperate Housewives, and various celebrity outfits at award shows like the Golden Globe.
Column V-neck Floor-length Chiffon Evening Dress inspired by Elisabetta Canalis at Golden Globe,  $148.49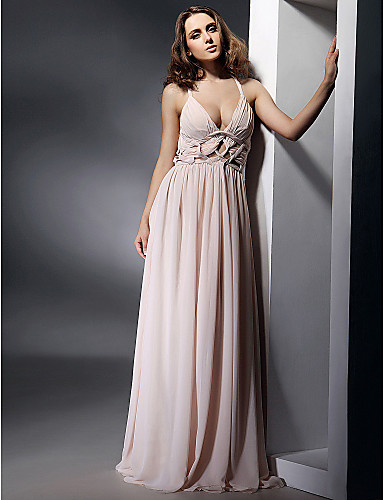 This dress which looks like it has been draped effortlessly on, it inspired from the costume of Elisabetta at the Golden Globe awards. Not only the color, but the elegantly styled cut of the dress will ensure that all eyes are on you! Available for $148.49, this is a pretty good bargain.
Sheath/Column Off-the-shoulder Floor-length Chiffon Bridesmaid Dress, $128.69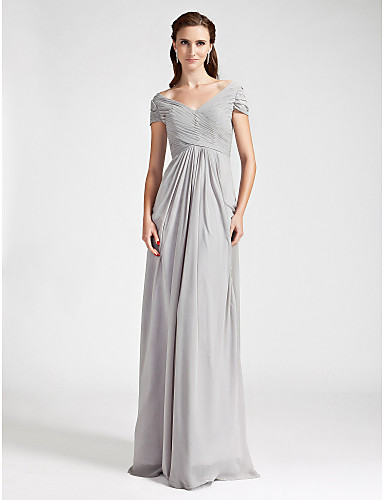 Another one of the cool colored dresses and by cool we only mean a dress color that will appeal to the eyes be it summer or winter. This is one of those dresses which is right for an evening party, a cocktail party, or a day time wedding. Coupled with the right hairstyle, this dress can win you a lot of appreciative glances and even comments.
Chiffon Sheath/Column V-neck Sweep Train Evening Dress inspired by Leelee Sobieski, $199.99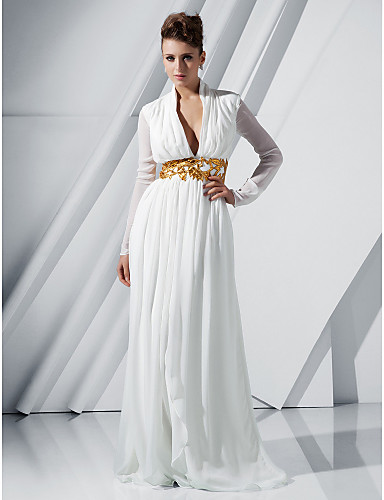 As the title suggests, this dress has been inspired by Leelee Sobeiski and whether we admit it or not, it has this royal touch to it. The dress speaks glamour and style, and maybe shouts elegance! This dress, to us, seemed to be inspired by the mother of dragons in the Game of Thrones! So if that is something that you fancy, well we have given you the perfect option.
Sheath/Column Scoop Floor-length Chiffon Evening Dress, $199.99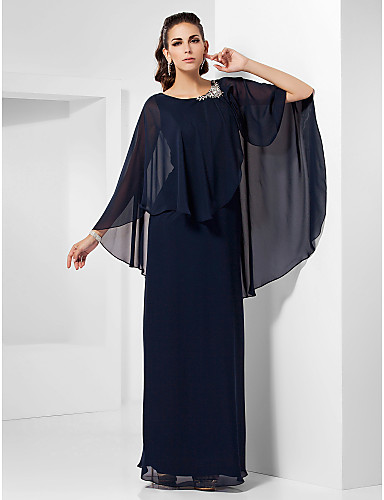 This dress has an effortless appeal and seems very pleasing to the onlooker. With very simple yet mystifying cuts, this looks like something the lovely Lily Vander Woodson from the hit TV series Gossip Girl might wear to a cocktail party. All the more reason to buy it although it might be a little heavy on your wallet!
Sheath/Column V-neck Floor-length Chiffon Evening Dress inspired by Odette Yustman at Oscar, $149.99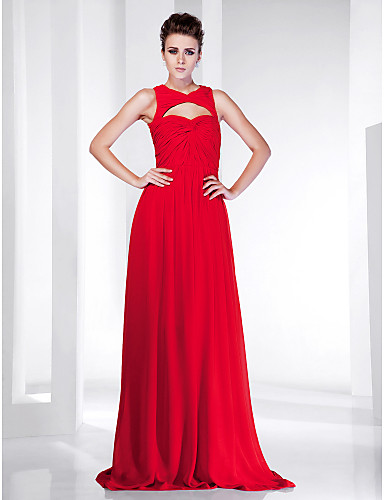 Who says scarlet is not the color for everyone. One look at the beautiful dress inspired from the red carpet of the Oscars themselves, and even a woman might drop dead. The gorgeous dress costs only $149 which we must say is quite reasonable for something so fashion savy.
A-line Cowl Sweep/Brush Train Chiffon Evening Dress inspired by Tia Carrere at Grammy, $149.99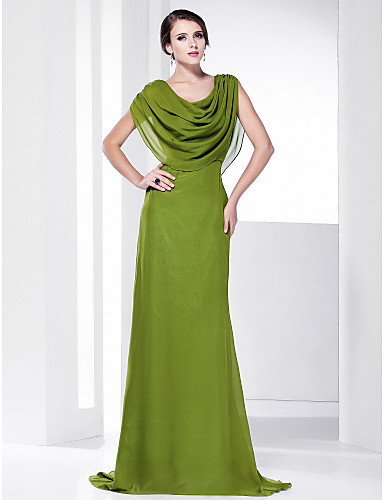 Next on our list of top ten summer dresses for 2013, especially those that seem to be so painlessly put together yet they look like a masterful creation. The color olive green will offset any skin color brilliantly adding a touch of glamor to the overall personality. Combine with some bling around the neck or in the ears, some on the arms, and you are all set to rock as a princess. This one was inspired by the red carpet at the Grammy Awards.
A-line Sweetheart Sweep/Brush Train Chiffon Evening Dress inspired by Selena Gomez at Emmy Awards, $179.99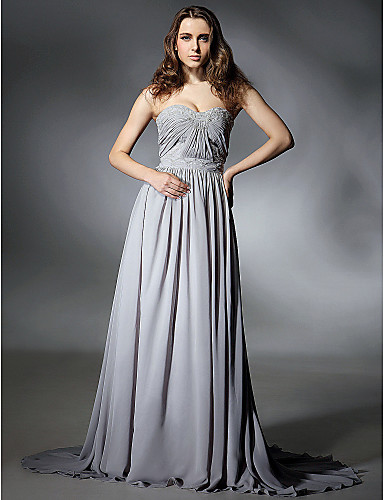 As the title says, this is the dress that was totally inspired by Selena Gomez's dress at the Emmy Awards can for all those young ladies out their looking for the perfect dress for prom, consider this the best choice! Not only would you look ravishing but your chances of snatching a Chace Crawford look alike will increase by a hundred percent.
A-line V-neck Sweep/ Brush Train Chiffon Evening Dress, $195.99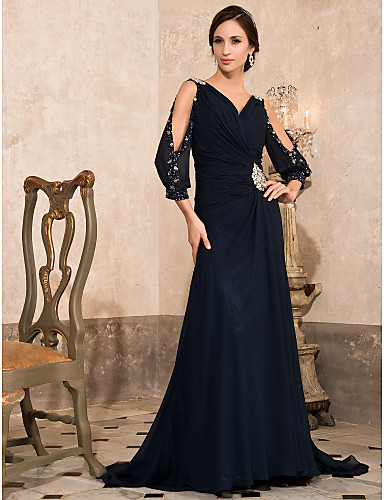 You know how they say that every girl should own a little black dress. Well after looking at this one, we can safely say that a girl should ALSO own a lovely long black dress. And nothing can say "evening-party" better than this jeweled and glamorous chiffon evening dress for $195.
Sheath/Column One Shoulder Floor-Length Chiffon Over Stretch Satin Bridesmaid Dress, $99.99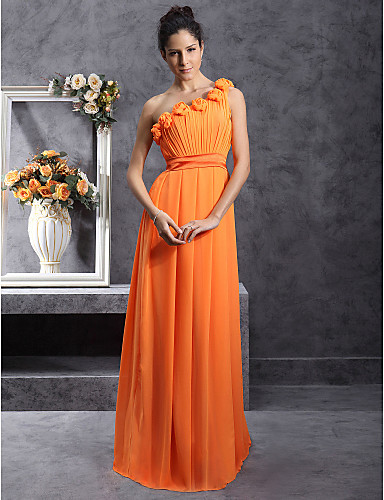 Second last on the list of the list of top ten dresses for the year 2013 comes this beautiful, floral, and girly dress rightfully titles to be the dress of a brides maid. And if you are looking for a bridesmaid dress to wear to a wedding taking place in Hawaii then this one is the safest bet. A few garlands of flowers in your hair and you are all done.
Sheath/ Column V-neck Short Sleeve Floor-length Chiffon Matte Satin Mother of the Bride Dress, $128.69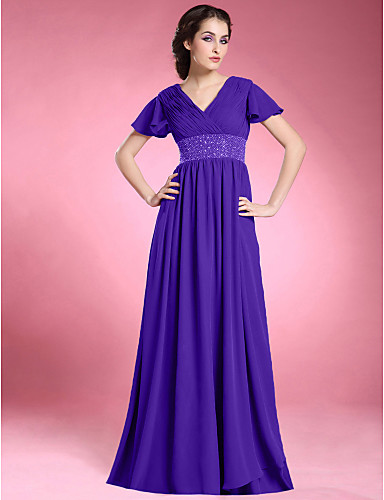 Last but most definitely not the least is this beautiful floor length gown that will look fitting on the mother of the bride, be the bride a commoner or the mother of a princess! This one oozes glamour, style, and class. Definitely worth the money and this years' hottest buys.