Before we venture off into a list of the top ten fashion brands for the year 2013, we must make our peace with something. Being called a fashion brand does not entail simply having a few outlets in the most posh cities of the world, creating some clothes, have a hit fashion show, making it big on the runway, and gracing some magazine covers. On the outset, it might seem that this is all that it takes, but history begs to differ. We have seen many a brands starting out big and then falling flat on their faces. So what really matters is not for all of the above mentioned qualities to exist, it is of dire need that they exist in mutual compatibility, year after year, for a very long time for a brand to establish itself as a fashion brand! So after so many years since fashion itself launched as an industry, let us see which brands are still knows as the top fashion brands in the world as we get deeper into 2013.
10. PRADA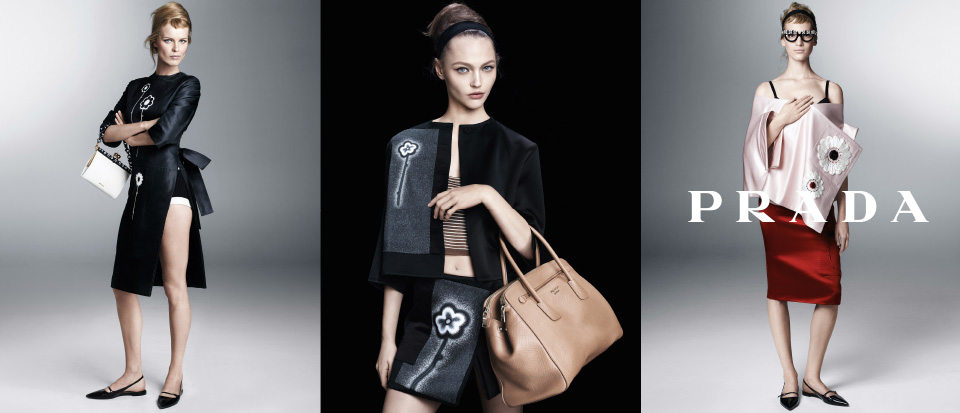 Lets start with Prada shall we? This is one fashion brand that almost everyone is quite familiar with. A weird case of irony might be that in some parts its famous because of the fashion duplicates that have swarmed the markets but none the less, the truly tasteful still know where to go look when they need a real Prada accessory or clothing. Prada is the preferred choice in dresses by the likes of none other than Miss Angelina Jolie herself. Need we say more?
9. DOLCE & GABBANA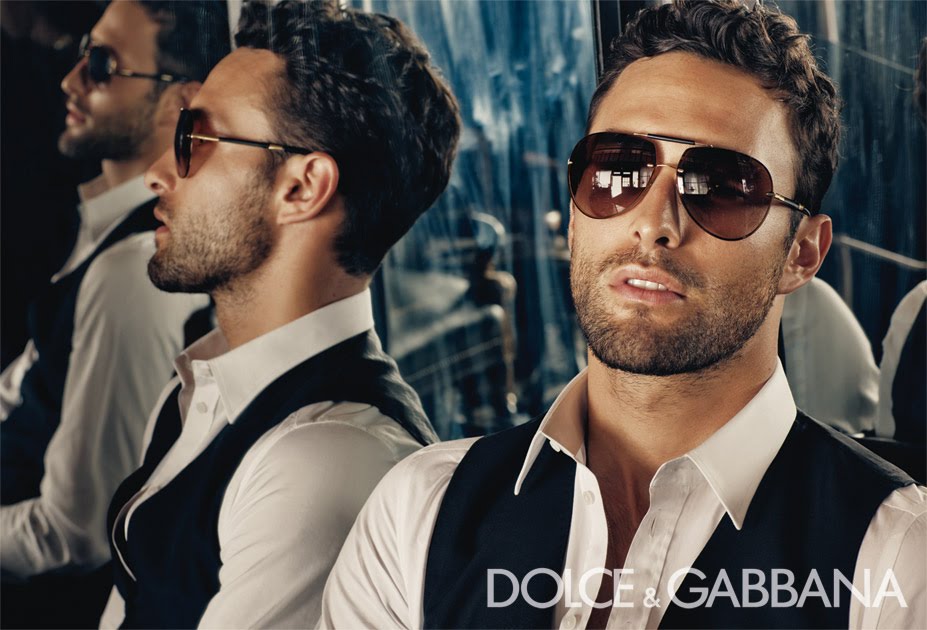 Next up we have, D& G! Another very familiar name in the fashion industry, I think this statement might stand true for all of the forthcoming brands but still! Although all of their range is worth more than just looking at but there leather products especially are to die for starting from shoes to wallets to leather bets ending on a wide variety of other clothing items sans leather. As with all good brands they deal in men, women, and kids!
8. VERSACE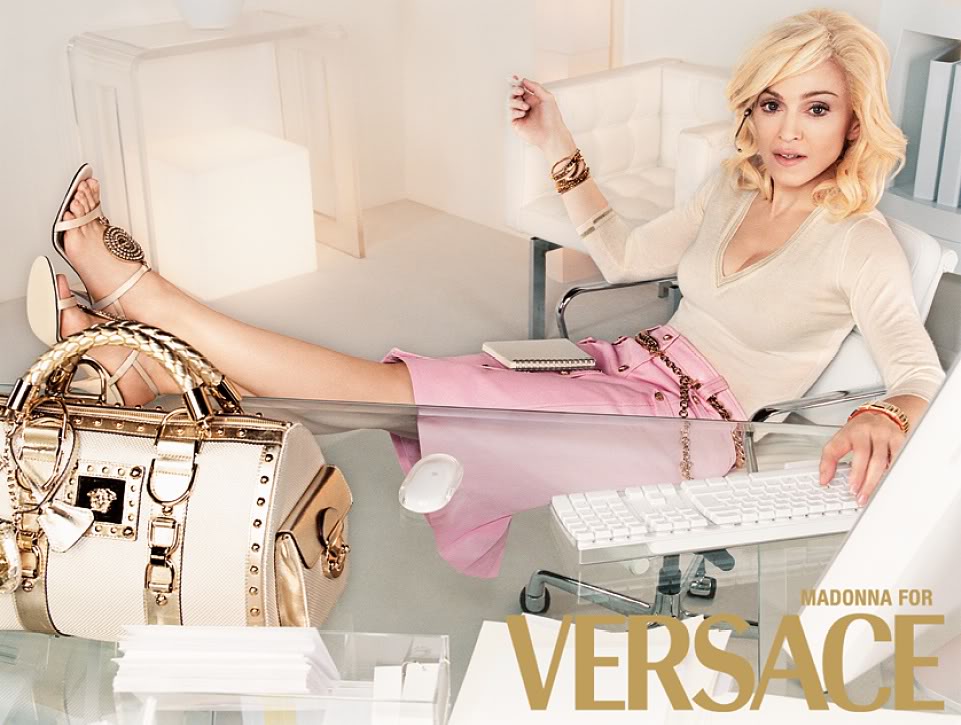 On number eight in our list of top ten fashion brands for the year 2013, we have, keeping up the tradition of vintage brands, Versace in the house! The name is synonyms with magnificent style, elegance, and a look of royalty as far as clothing for men and women goes! Not only with their clothing range, they have made a mark on the market with their perfumes and fragrances as well! Most favorite for jeans in men and for dresses in the ladies, this brand has long way to go!
7. CHANNEL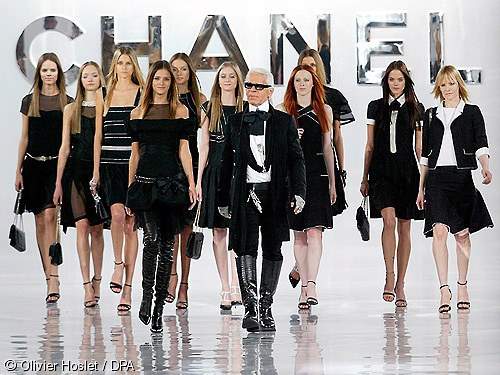 Standing proud at number 7, we have Karl Lagerfield with Channel. Let us remind you that this list was terribly difficult to put together simply because none of these brands here in the list have anything to lose and are equally brilliant fashion brands so take this as an acceptance of the fact that this list is merely a list, and not an order of preference that we might be asserting. Channel specializes in luxury items that are certainly a treat for women especially since we have Channel jewelry, hand bags, beauty products, perfumes, and other fashion accessories.
6. CALVIN KLEIN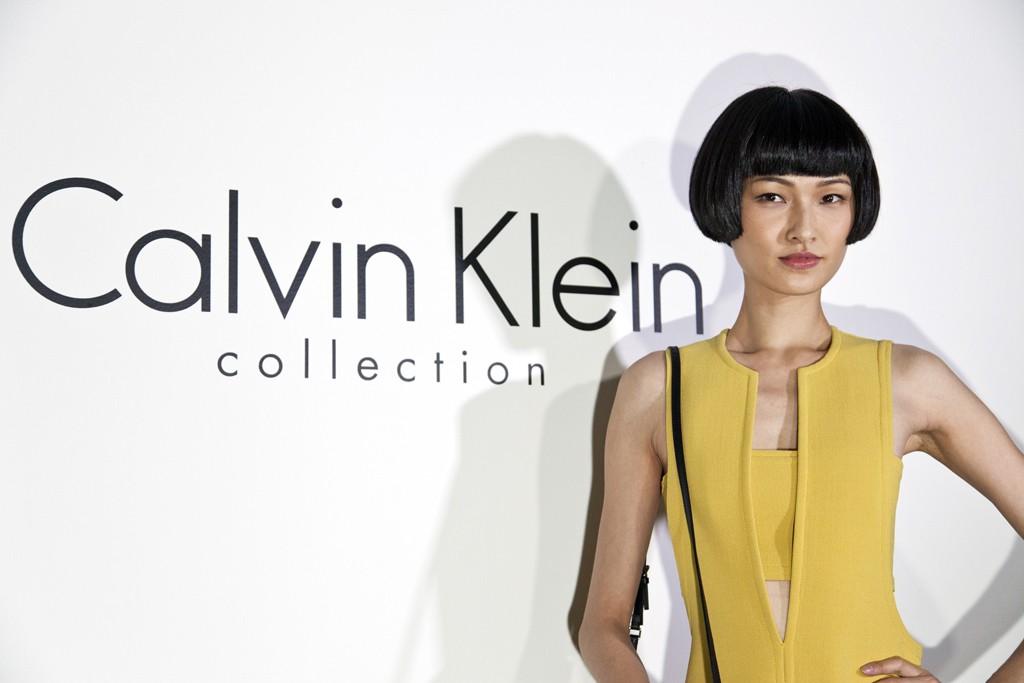 Calvin Klein has been around for quite some time now and is known to be the most favored brand for the elite of Hollywood. Be it accessories, clothing, watches, or fragrances, this exclusive brands caters to your needs all the same. Having choices for both men and women, this is certainly a brand to be reckoned with for anyone new wishing to enter the fashion brand band wagon.
5. HUGO BOSS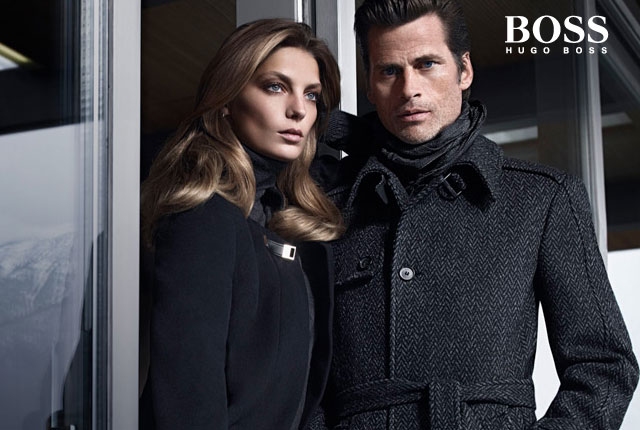 Hugo Boss graces this list at number five which makes it no less than the other brands like we mentioned earlier. This is a brand that stylish men with an elegant sense of style wear all over the world. This brand name is the symbol of pure quality and worth for money. Boss speaks like a Boss and had the GodFather been alive, this is what he would have preferred.
4. GUCCI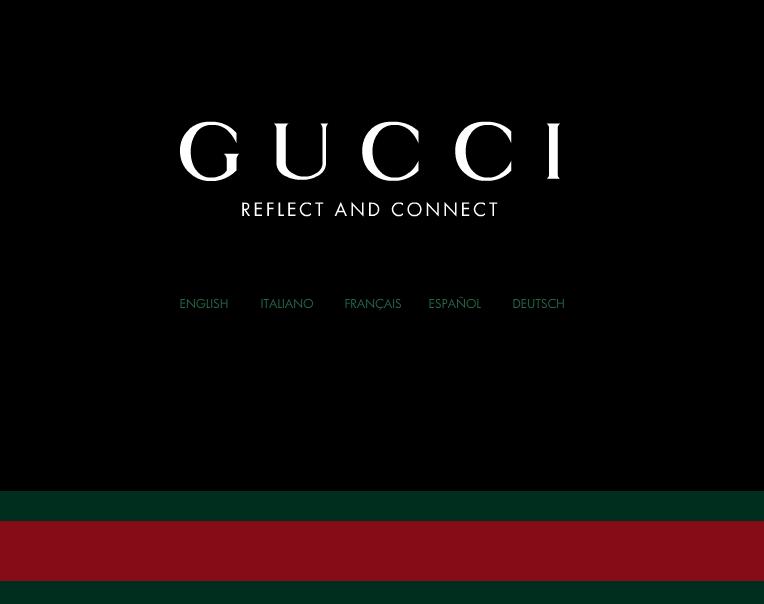 Next on our hit list of the top fashion brands for the year 2013 is none other than Gucci. I think most of us have seen enough of FRIENDS and Sex & the City to know that this is one brand to look out for. Not only has it already made its mark, it has the pure potential of making It even further and even bigger. Known to have set latest trends, this one is a highly influential brand as far as the fashion industry goes.
3. EMPORIO ARMANI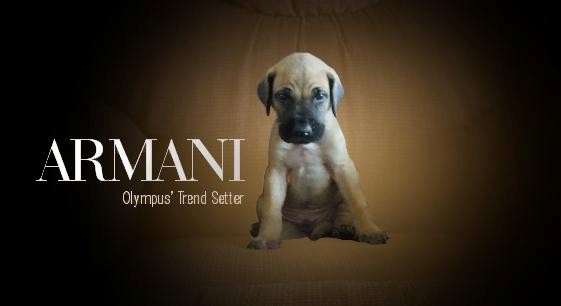 If you aren't aware with the name ARMANI then maybe you should be reading another list. In todays world, even a new born would be aware of the world Armani! We are aware of making this big a statement but seriously, if there is a big fashion brand out there, its Armani!
2. CHRISTIAN DIOR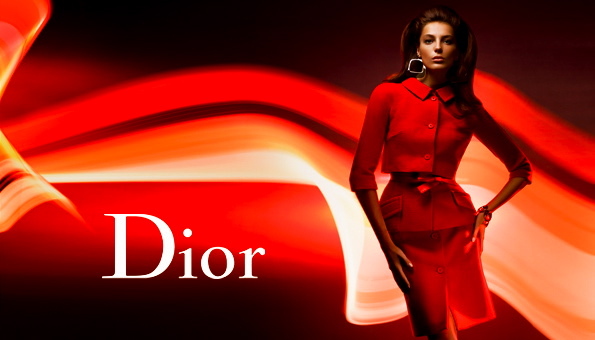 The house of Dior has absolutely everything that a man or a woman could ever imagine. There is a reason for why there is a song dedicated to its name (the song being called Christian Dior). It is a well reputed fashion brand and a force to reckon with. A major competitor to all the other brands, it is here to stay!
1. VICTORIA'S SECRET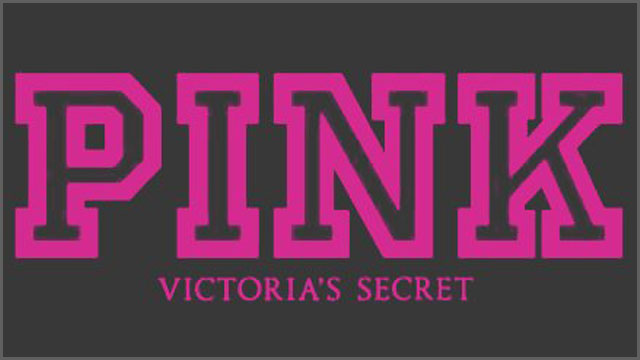 Last but certainly not the least, this fashion brand which has excelled mainly due to its luxurious and varied line of lingerie but also, quite importantly, due to its long range or models! Victoria's secret is perhaps the only modeling agency that is totally transparent not to mention with models classified as the Victoria's Secret Angel, do we need to say more? Or maybe Miranda Kerr and Candice Swanepoel will ring a bell!