Fathers are their sons ideals and their daughters kings. The fact that every daughter is a princess to her dad and the son is best friends with his dad is not unknown. But let us not deny the fact that they are not as sentimental as mothers are. So does that give you an excuse not to spoil your dad on Father's Day? Absolutely not! If you have a geeky father and you thought you were in a rut because you had no clue what to give him, then worry no more for this article will enlist ten of the best gifts for geeky dads! It is guaranteed that these gifts will bring a smile on the face of your fathers and will fill their hearts with warmth. This list will not give the items based on their popularity or value or worth, it is based on personal selection and kids with varying needs will certainly find somethings worthwhile in this list to give to their dads so here goes!
10. UCube Digital USB Speakers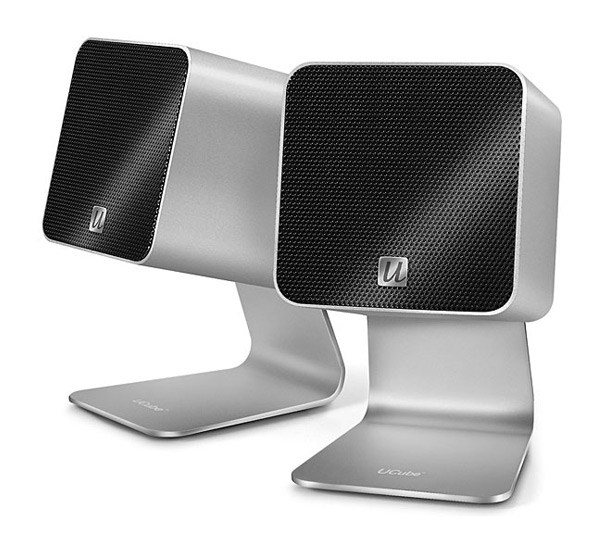 If you have the sort of dad of is into online gaming, computer games, or enjoys good sound when working on his station then this is the perfect gift for him. This would go easy on your pockets too specially if you cannot afford those big surround sound systems. What these little gadgets do is that they plug into your system and give you the ultimate sound vibrations at around 15 watts. What more can your dad ask for?
9. The Olloclip 3-in-1 iPhone lens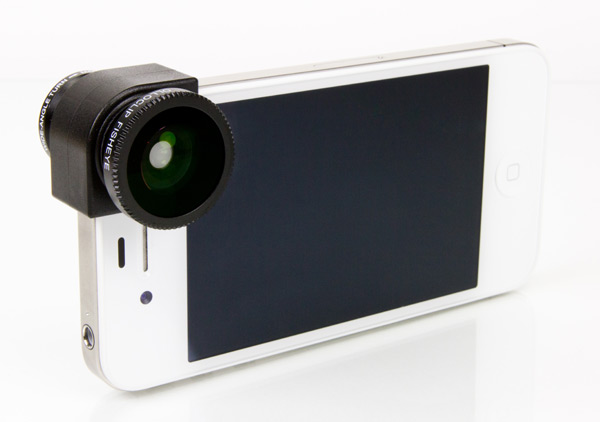 So assuming that your dad is big on photography and likes to snap snazy pictures while on the go then this is the perfect gift for him and trust us, no time will pass before your dad will be thanking you. Not only do these lens convert normal pictures into awesome ones making them lose the "camera-phone-picture" look but they also allow you to take pictures in three modes, fish-eye, wide angle, and macro. So you no longer need to worry about saving for a hi-fi professional camera. Just get your dad this lens that comes with its own protective covering for safe travelling and you are golden.
8. The LiveScribe Smartpen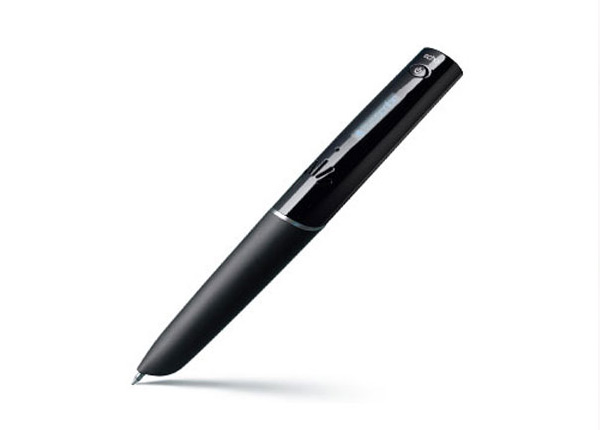 This little gadget is for all the writer dads out there. For all those dads who are the geeky nerdy sort, this pen is the perfect gift out of our list of top ten gifts for geek dads. As the name clearly states, it is by Livescribe, and what this does is that it records upto 8GBs worth of sound. This sound is also transferable to your computer via a connector cable. The pen also has a playback option that can be utilized with the help of ear phones. Jack Sparrow would say "Savvy, eh?" !
7. iPhone Photocube Printer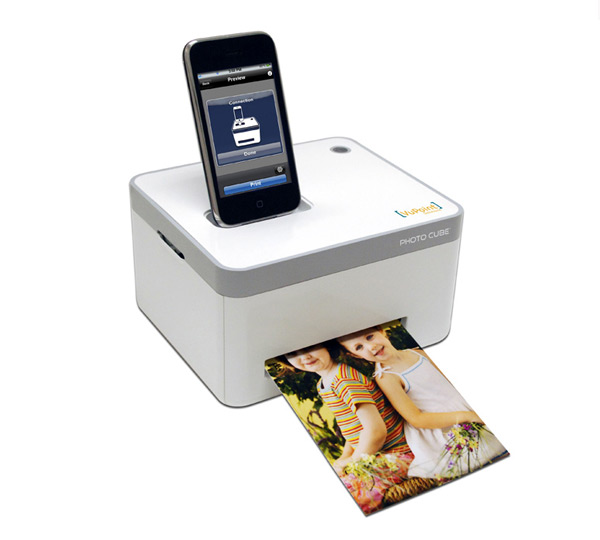 Presenting another cool gift for those geeky dads who are not only into photography but also like printing the pictures out. So suppose your dad is one of those really likes getting prints of the picture that he takes, all he has to do is plant his iPhone (the good thing is that it works with all generations of iPhones) onto the dock and a 4×6 pictures will be printed. Another cool thing is that via a USB cable, this photocube will print pictures from any smart phone/android.
6. The Retro Flipdown Clock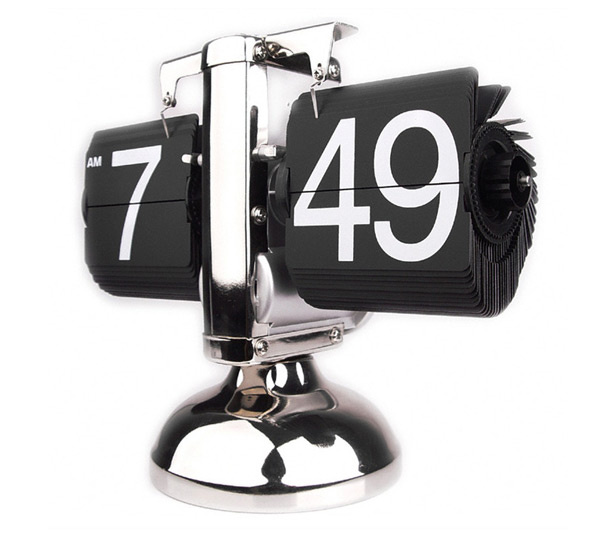 Now is this chic or what. Although chic would not be the right keyword when selecting a present for your geeky dad but come on, look at this gadget. This is a flip clock but instead of the usual hands of the clock and the round shape, it has these cards that flip as time passes by. It can be the perfect addition to your dads table at work and might also work as a boredom eraser eh?
5. The Bookbook for iPhone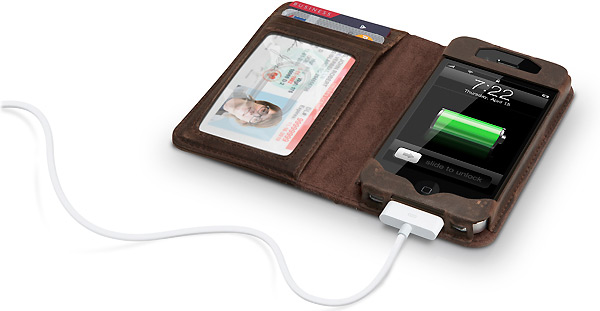 This is the perfect gift for dads that often forget their wallets or the phones or both, at work or while leaving for work. Gift your dad this geeky looking book case where he can keep his cards, cash, and his iPhone and you have got yourself a winner. The leather bound outcase will also look classy and there wont be another episode of "wait i forgot my.."!
4. Video Memo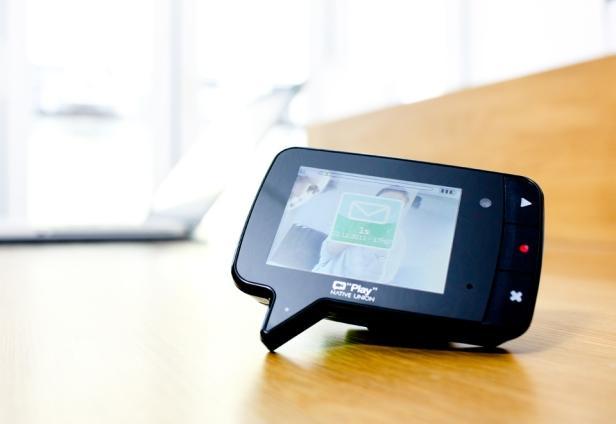 This amazing little gadget is for those cheesy dads who love leaving small recorded messages here and there for their loved one. This is exactly what this little speech bubble shaped thing does – it records small three minute videos with a time stamp. When getting ready to gift this to your hero, be sure to record a three minute message of love for him too for the icing on the cake!
3. Striped iPad stand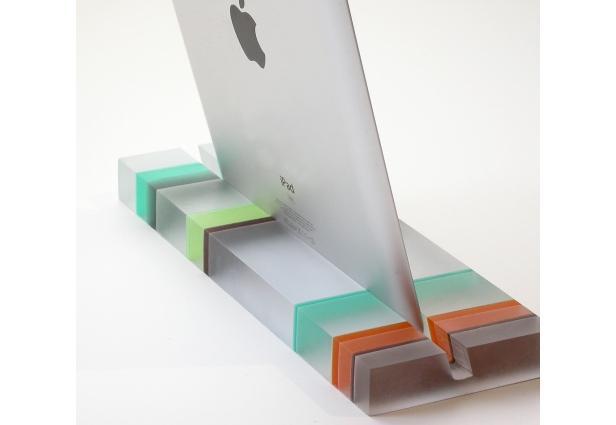 Ok this might sound a little too much Apple oriented so let me just say that this right here is an amazing piece of art and if that something that you dad seems to have a flare for then its the perfect gift for your geeky dad. Not only will this help him keep his tablet upright, it will also look very tasteful!
2. Universal Gadget Wrist Charger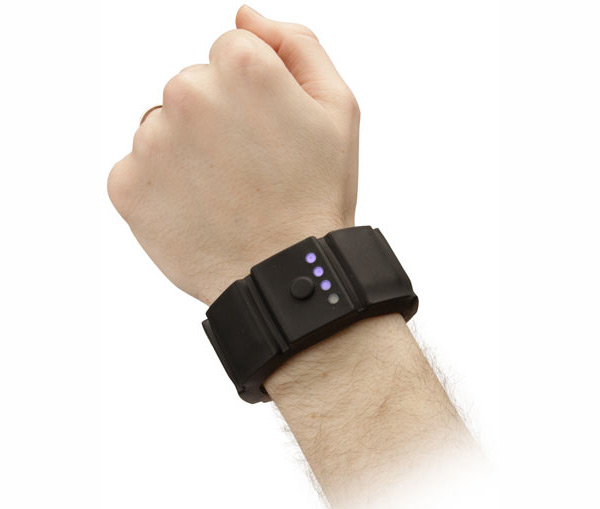 Ok now this gadget is for the ultra geeky and tech savy dads. Dads who keep forgetting to charge their PSPs, their phones, their Kindles, and their iPads, here's presenting a universal charger that will be resting on their wrist for charging on the go! Can this be any better?
1. The Super Hero Socks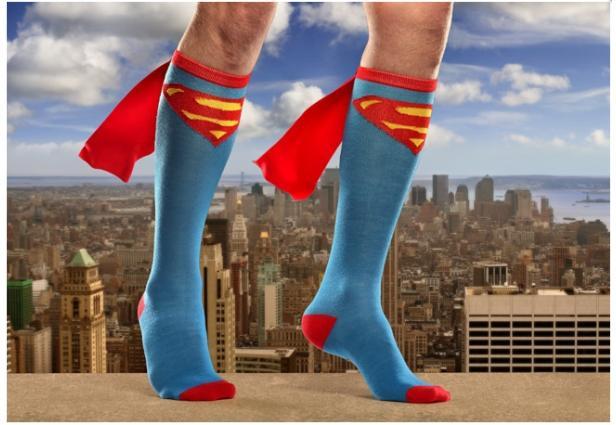 Last but definitely not the least, this should be the best gift for a geeky dad. Tell your father that he is and always will be your super hero by gifting him these super man socks that come with their own cape. Are you the coolest offspring or not?